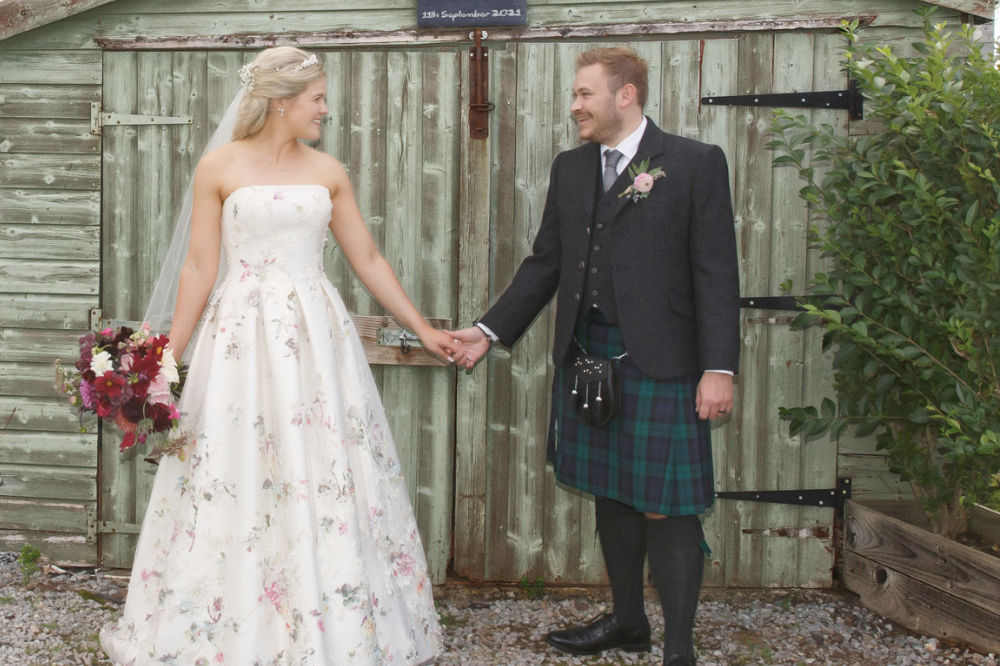 As we slowly head towards spring, this means one thing- floral heaven, and we at La Novia bridal boutique have exactly that! Check out one of our latest real brides -Zoe- who wore Liliana Dabic's uniquely gorgeous Gabriela.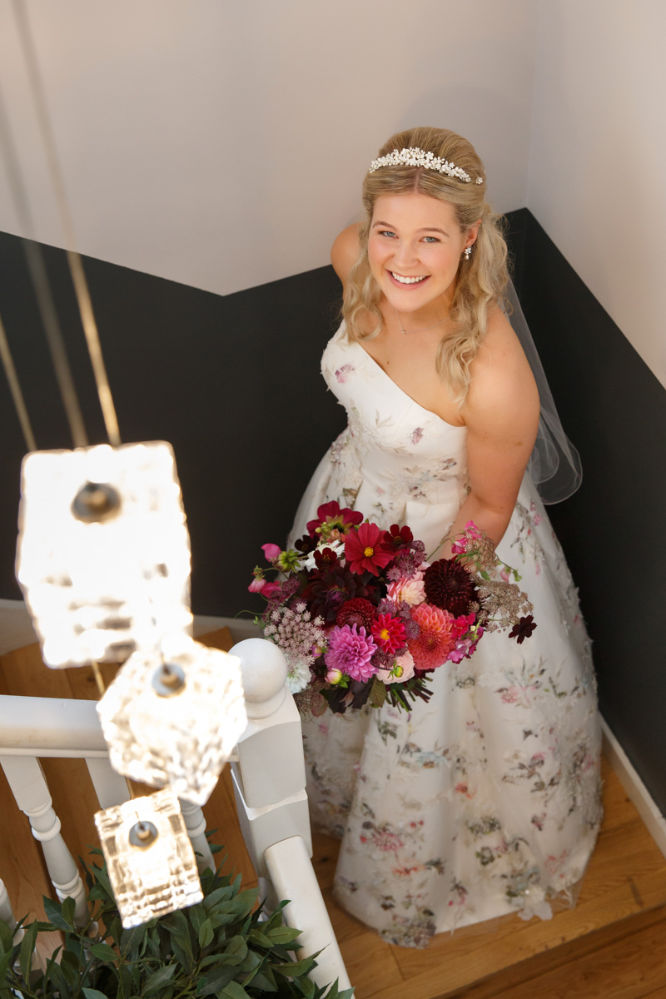 "This was my dream dress. I spotted it in the window a few years ago and couldn't stop thinking about it since. I felt like a princess on my wedding day. Everyone commented how much they loved the dress and how they'd never seen one similar to it before. I had the most amazing day."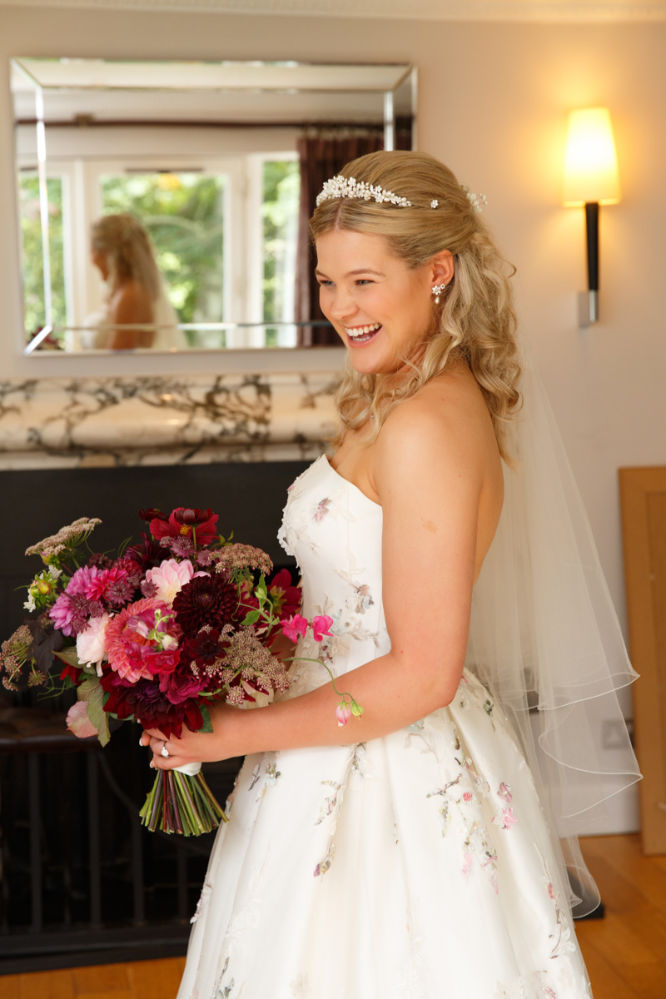 We always love to hear exactly how our brides felt on their wedding day, so thank you again Zoe for your kind words, and thank you for becoming a La Novia Edinburgh bride!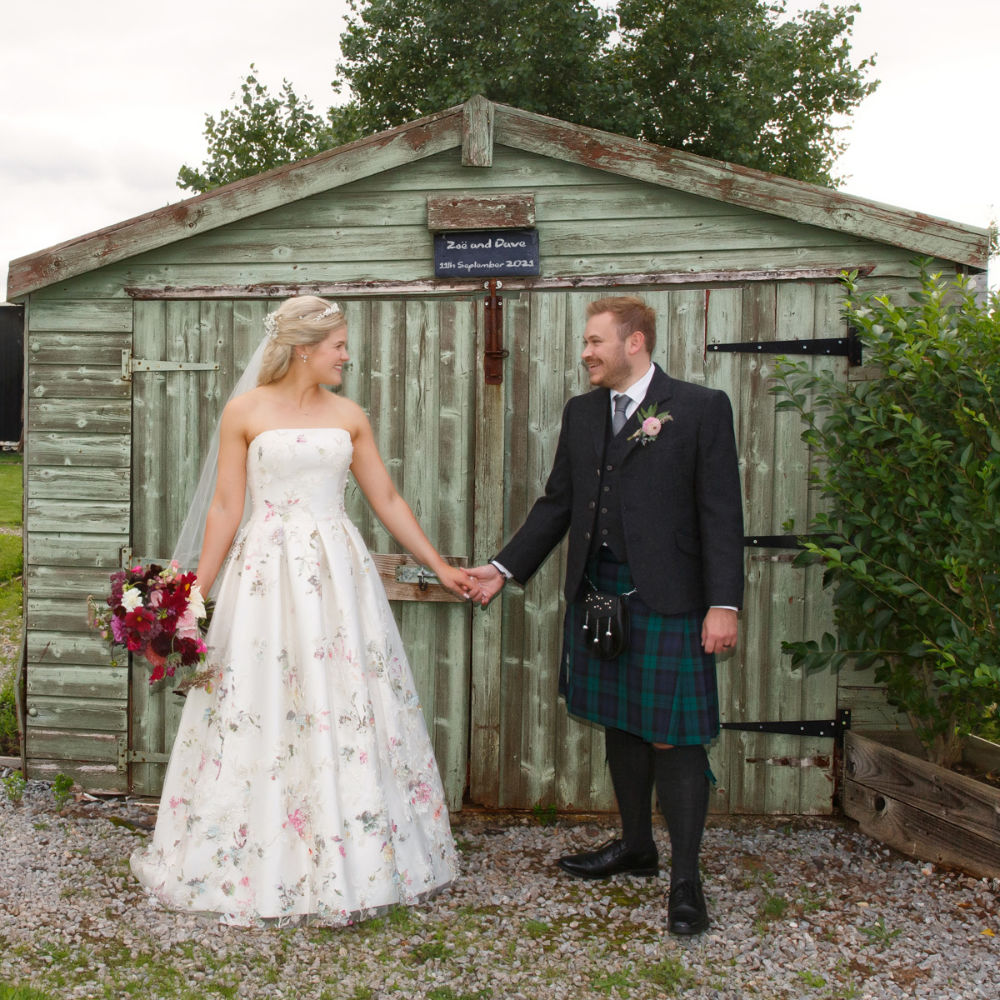 The Gabriela bridal gown is a show-stopper in every sense- the luxury fabric, the exquisite floral pattern and the classically chic shape. The square neckline emulates gowns from the 18th/19th century, creating a very sophisticated look- this wedding dress gives the perfect touch of tradition to the modern bride. The bodice is created with made to measure boning, and fitted cups which will ensure a flawless fit and will keep the dress perfectly positioned to your body throughout the day.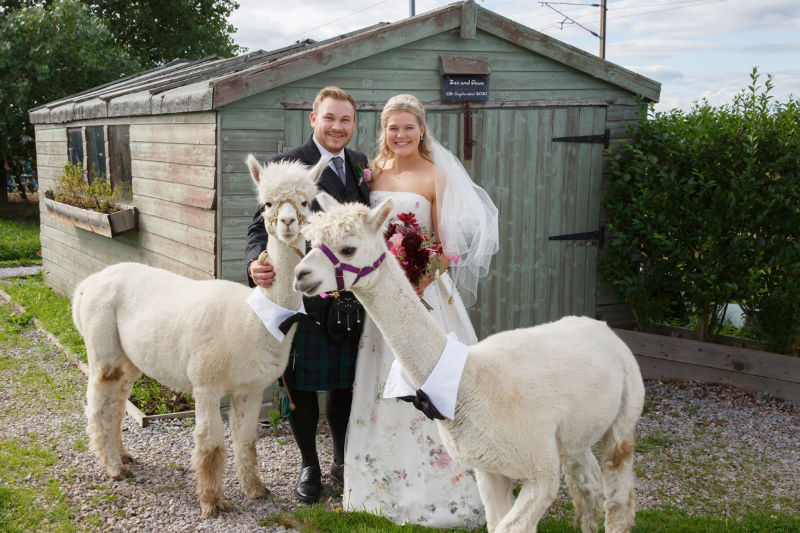 The A-line silhouette is a universally flattering shape. The volume of the Gabriela skirt brings a dramatic edge to the dress and provides a stark contrast to the fitted bodice, enhancing your shape and cinching you in at the waist. What's more, the paneling in the skirt will help keep extra volume and structure, moving with your body all day long.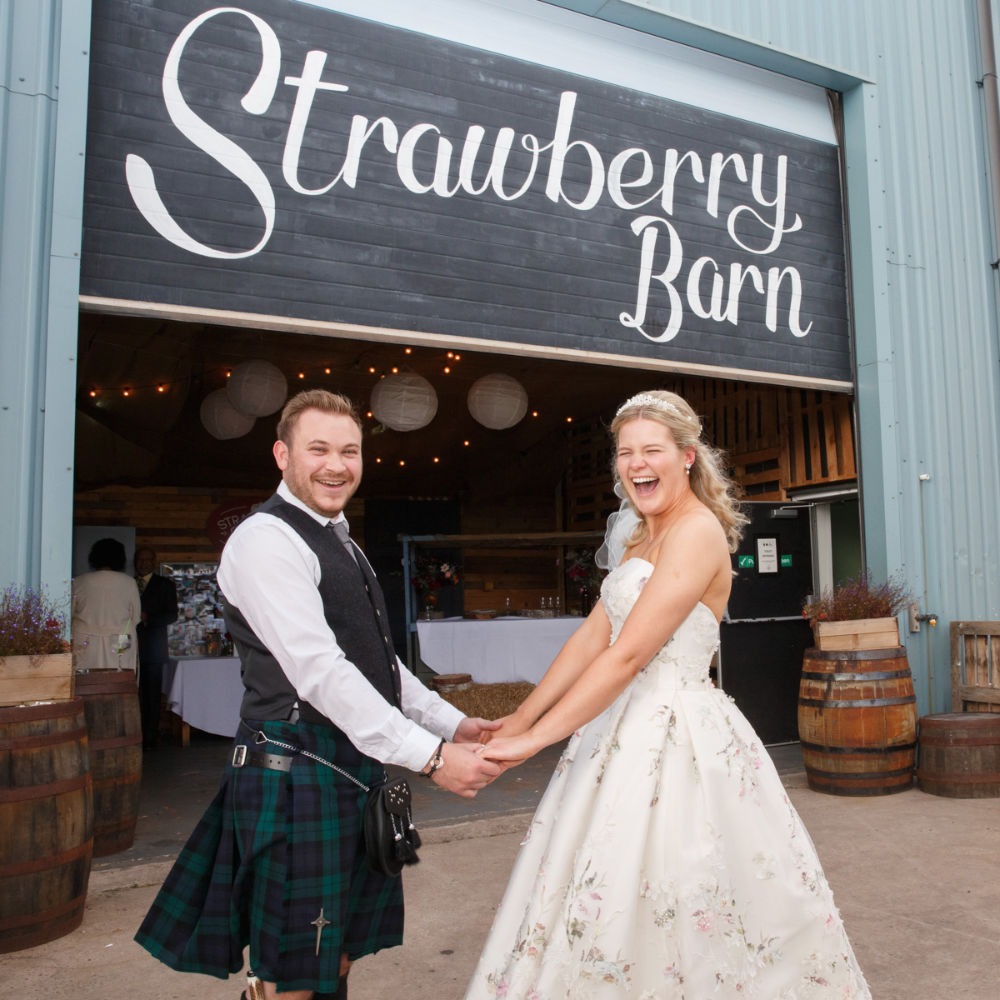 Special attention must be given to the colourful floral pattern which is delicately hand stitched all-round the Gabriela gown, making it look like it's straight off the catwalk. This couture bridal dress is for the fashion-forward bride who wants a classic look but with a modern twist. As with all our in-house collection, having a Liliana Dabic designer wedding dress ensures it will fit like a glove and gives you the chance to make any tweaks that will reflect your individual bridal style. Gabriela, along with our other 2022/2023 wedding dress collection is waiting to be tried on, brides-to-be are you ready?