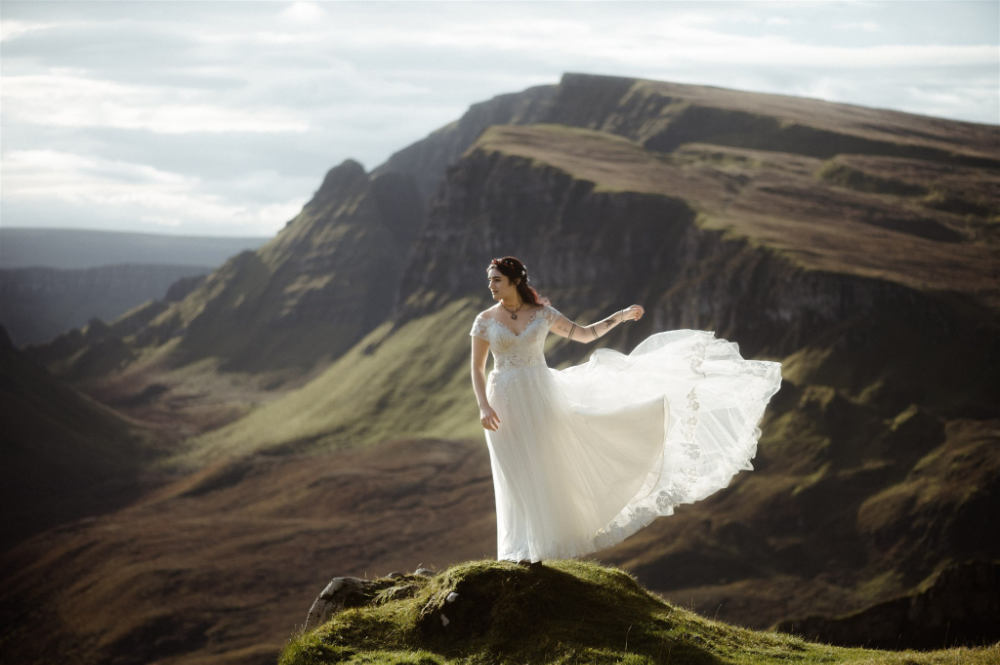 Congratulations to Shauna, another of our La Novia real brides! We are in absolute awe of these wedding photographs and think they can serve as the ultimate bridal inspiration. Dramatic, cinematic and breathtaking are the first words that spring to mind!
Before we delve into the wedding dress's details, here are a few words from the bride herself:
"…I knew I had to go back to La Novia since the range of dresses there is just incredible and Liliana and Oscar are just so fun to work with during the whole process. I couldn't be happier with the dress I found, it's exactly what I was looking for and it completely fit the vibe I was going for. I really can't thank Liliana and the team enough with how quickly they were able to alter and fit the dress to me given the tight timeline we had before the ceremony!"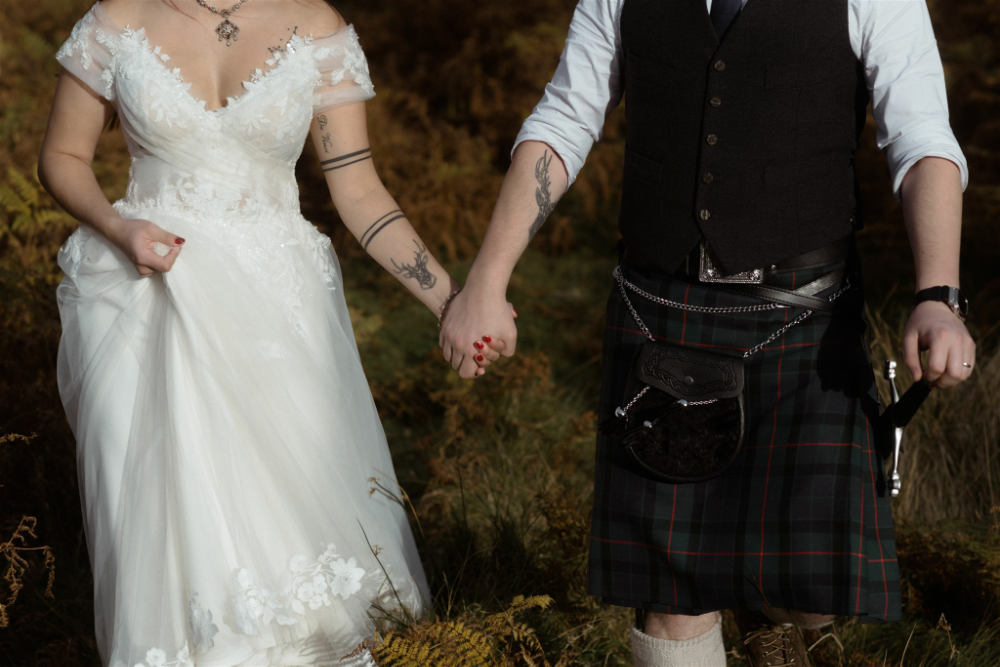 The couple wanted to have a small and intimate ceremony, in fact this was actually their second wedding where they celebrated with family and friends. In search of the perfect wild themed wedding, they decided to marry on the gorgeous Isle of Skye. The backdrop is striking to say the least, and captures that free-spirited, fairytale like wedding theme!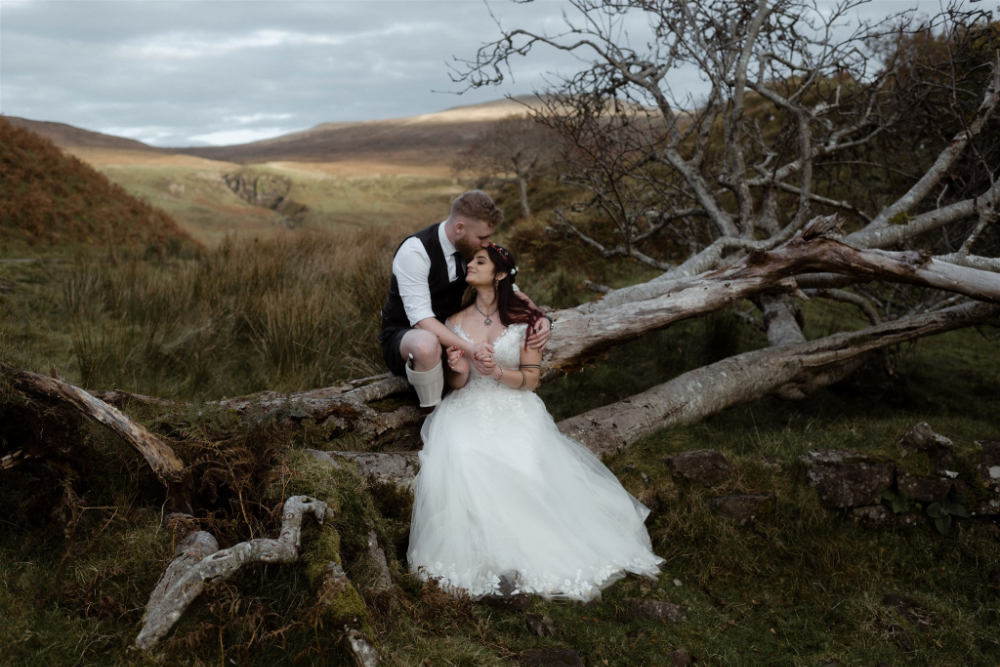 Shauna wore the gorgeous Keira bridal dress, the top of the gown features an elegant floral and sparkly lace which is embroidered onto a sheer tulle material. The top has a gorgeous wrap around the body effect which is extremely flattering, finishing off with a sweetheart neckline, and statement off shoulder straps. The dress then flows beautifully into an A-line tulle skirt which is fun and has all the volume! Thank you again Shauna for sharing your exquisite wedding photos! We hope these serve as bridal inspiration and we cannot wait to welcome new brides to La Novia bridal boutique.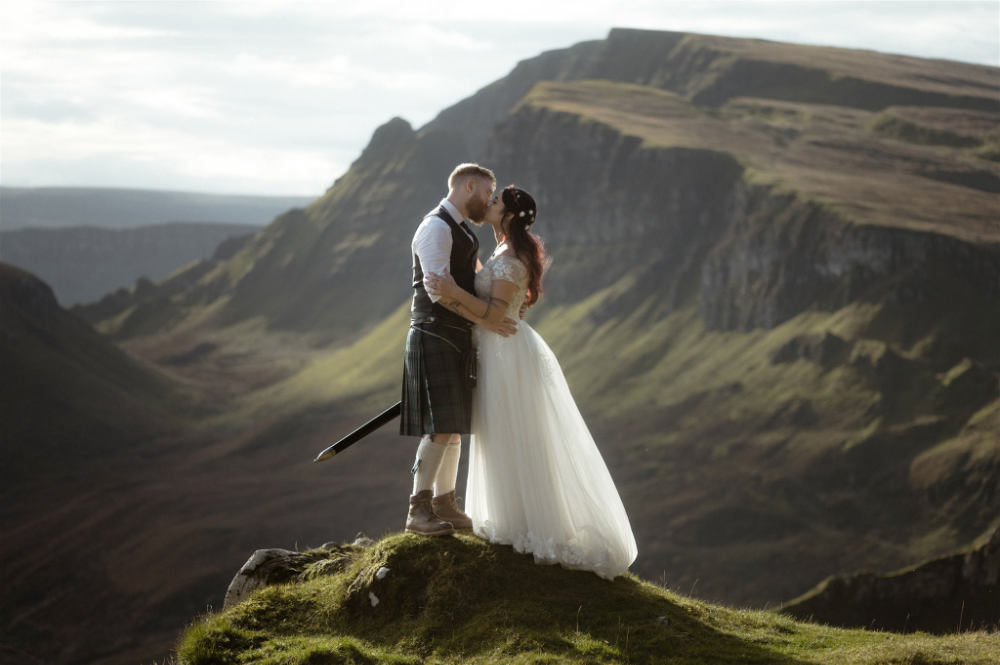 Photographers Name/Website: Katy and Jim Caryl
Wedding Venue: The actual ceremony itself was a wild wedding out in Isle of Skye. The specific spot was the Quirang. We stayed at a lodge called Monkstadt, which was absolutely amazing.
Event Planner: None/Me
Florist: None
Makeup/Hair: Bonny from Bonnys Wonderland, did both my hair and makeup.
Partner: Fraser Linklater