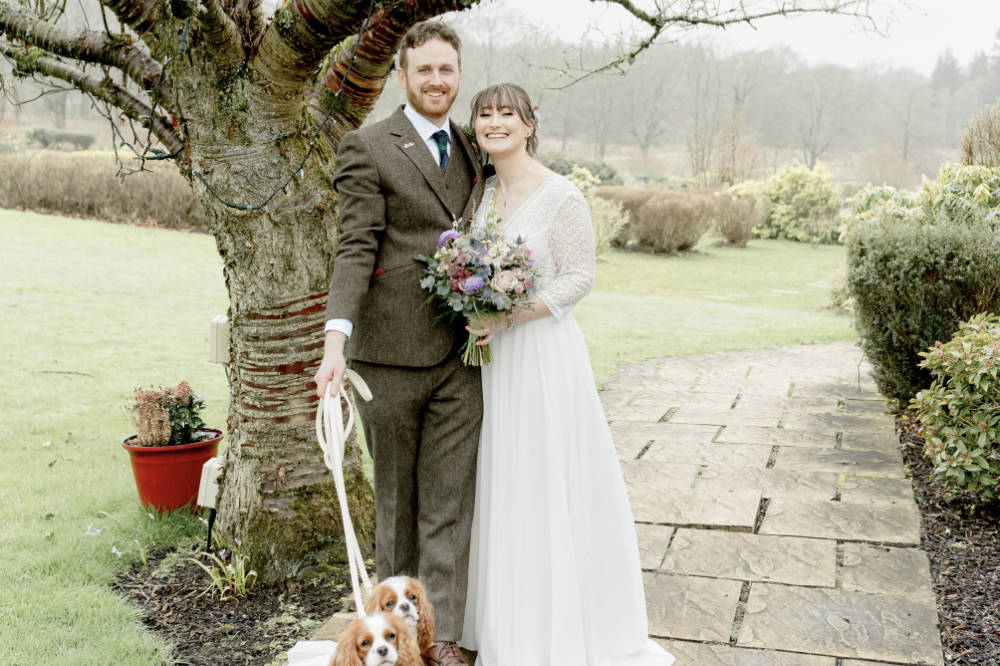 Congratulations to another of La Novia's real brides- Rose. This was a spring, outdoorsy, rustic inspired wedding and the custom made Adele wedding gown reflected the theme perfectly. We love to see where in the world our Oscar Lili Collection wedding dresses end up- be it the beach, the woods and all the beautiful locations around Scotland and further afield. As mentioned, Rose wore the beautiful Adele Oscar Lili gown with a modified sleeve, thank you to Rose for your kind words:
"My dress perfectly suited the rustic and natural feeling of the wedding day, and I was complimented on how it suits my personality well!"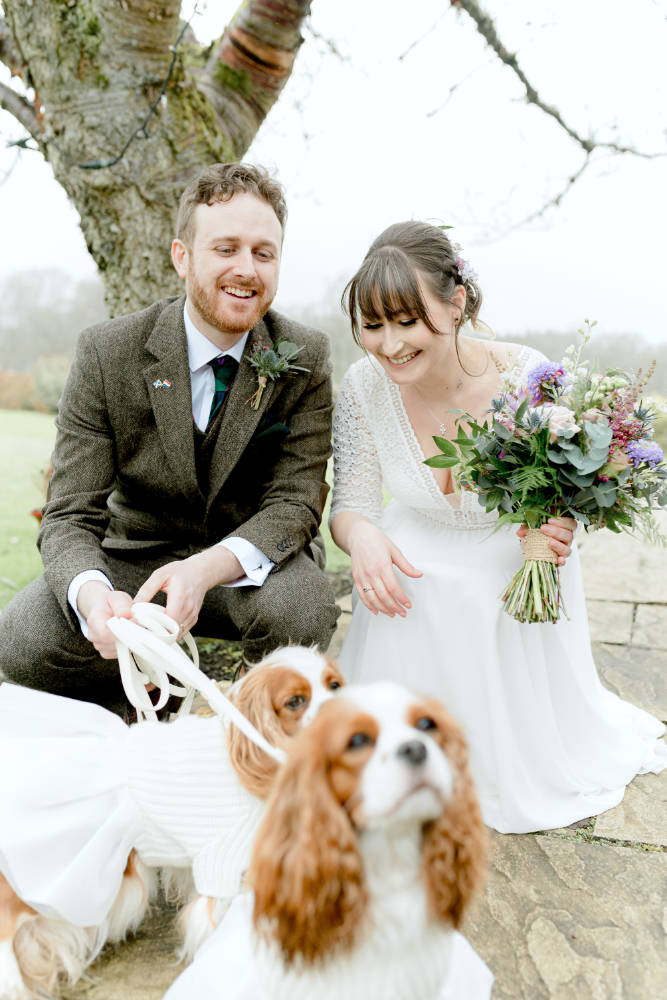 The Adele wedding dress features a gorgeous highly ornate lace bodice, made up of an original, boho-esque fabric. The floral design pattern intertwines delicately across the bodice, meeting in a deep V at the front, the botanical theme of the fabric is contrasted with the applique horizontal detail running down the bust, this illusion elongating the body. Experimenting and merging materials and patterns together is a key wedding trend for the contemporary bridal gown. Rose opted for a ¾ sleeve, which can easily be changed to a cap or full length sleeve if our brides prefer!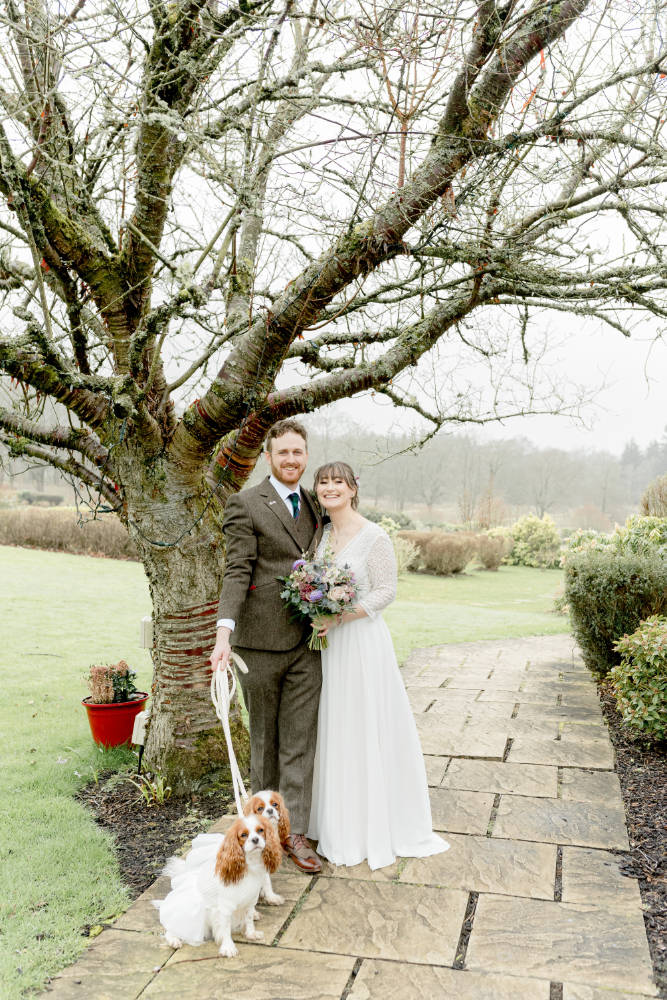 The Adele gown descends into a flowing A-line skirt, giving the wedding dress a dream- like feel.The light, floaty, fabric provides the perfect contrast to the intricate top of the gown, running into a free-flowing train- which can be be made as grand or discrete as our brides wish. Adele ticks all the boxes- modern, unique,boho and above all unmistakably bridal!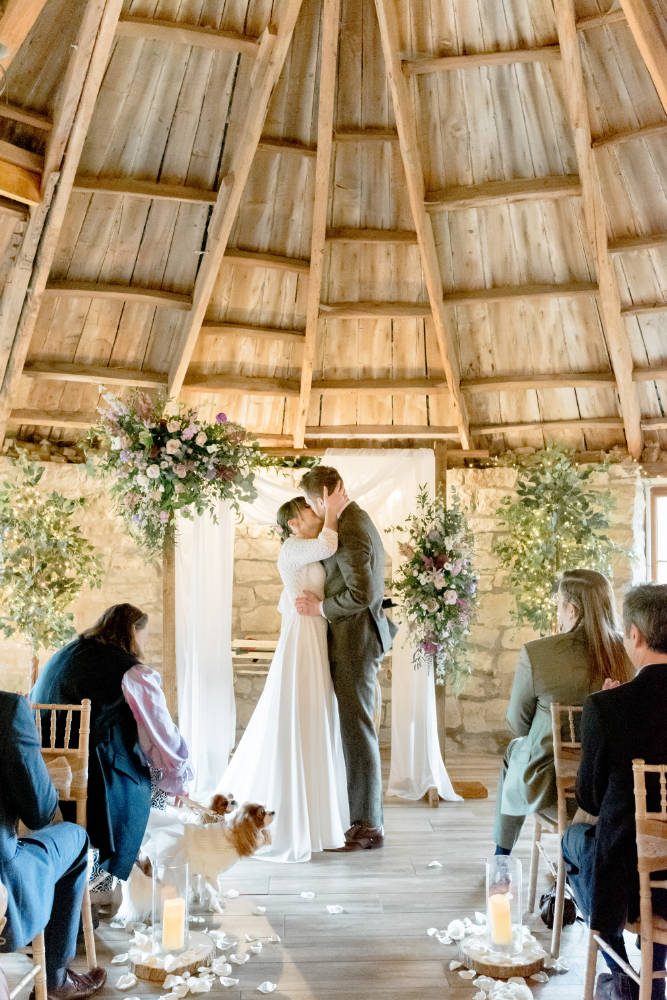 A big thank you again to Rose for sharing these gorgeous snaps of your wedding day. Future brides, if you are in the hunt for your 2023/24 wedding dress, Adele could be the one for you… Oscar Lili bridal Edinburgh has a full range of dresses waiting to be tried on!
Wedding date: 01/04/2023
Dress name/designer: Oscar Lili Adele (modified sleeves)
Photographer: Jill Cherry Porter
Wedding venue: Harburn Barn
Florist: Paperwhite Floral Design (Abbie Walsh)
Make-up artist: November Collective (Livingston)
Hairstylist: November Collective (Livingston)