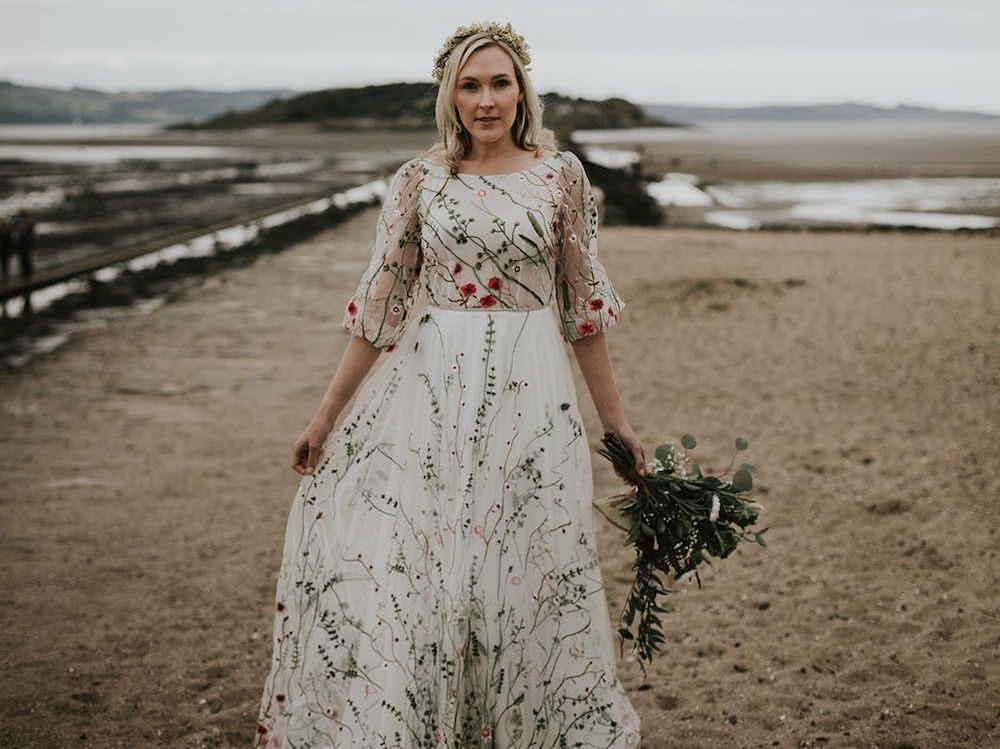 Wedding Dresses For The Great Outdoors.
Our partner bridal shop Oscar Lili, know a thing or two about creating bespokel wedding dresses for the "off the beaten track" bride. We are big fans of these new additions to the Oscar Lili collection, which brings unique and sustainably made wedding dresses for 2022, that put their own spin on the latest bridal trends.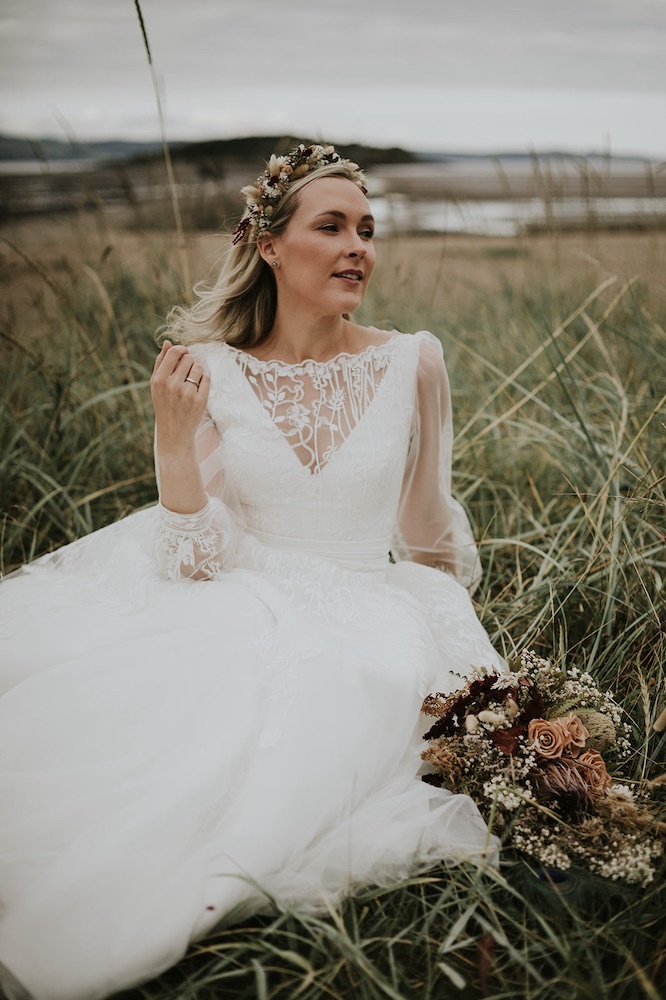 When planning a rustic wedding in Scotland, you will be absolutely spoiled for choice when it comes to selecting the perfect location for your wedding day. The past year has been a real challenge for couples planning covid-friendly weddings but we have been seeing so many of our brides embracing the Scottish countryside and opting for gorgeous micro-weddings; Scottish beaches, barns or highland elopements make perfect romantic backdrops for tying the knot, and we have plenty of bridal dresses for outdoor weddings here in our Edinburgh bridal boutique.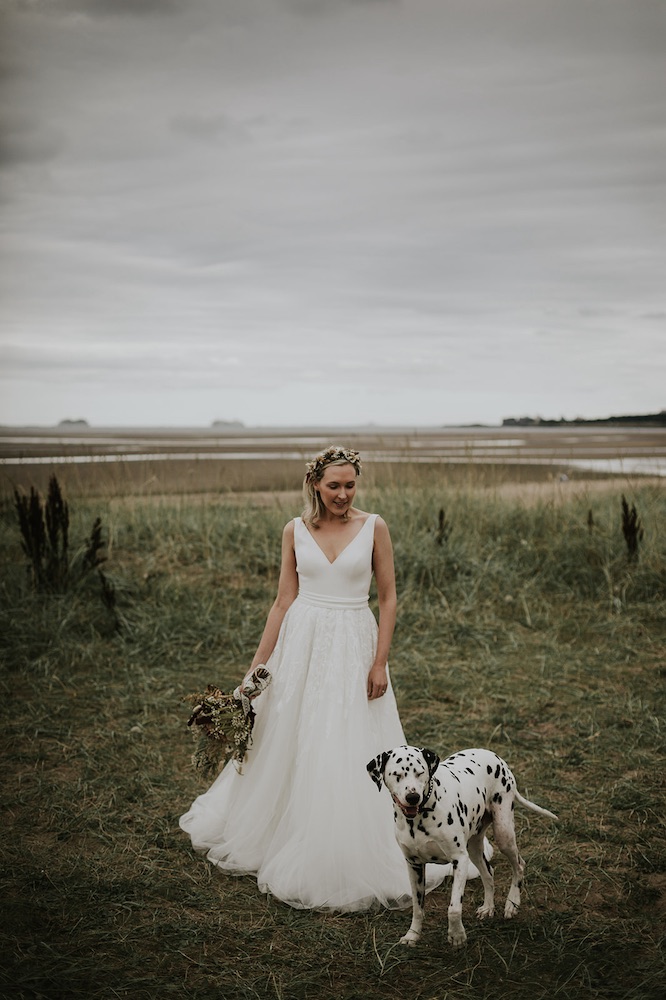 Brides keen to spend some time outdoors are looking for long sleeved wedding dresses to keep off the chill. We love styles with removable sleeves or boleros so that you can play with your bridal look and have versatility throughout the day. The Nena wedding dress gives you just that as the minimal crepe bodice means it can be worn alone or layered with the matching Una bolero seen here: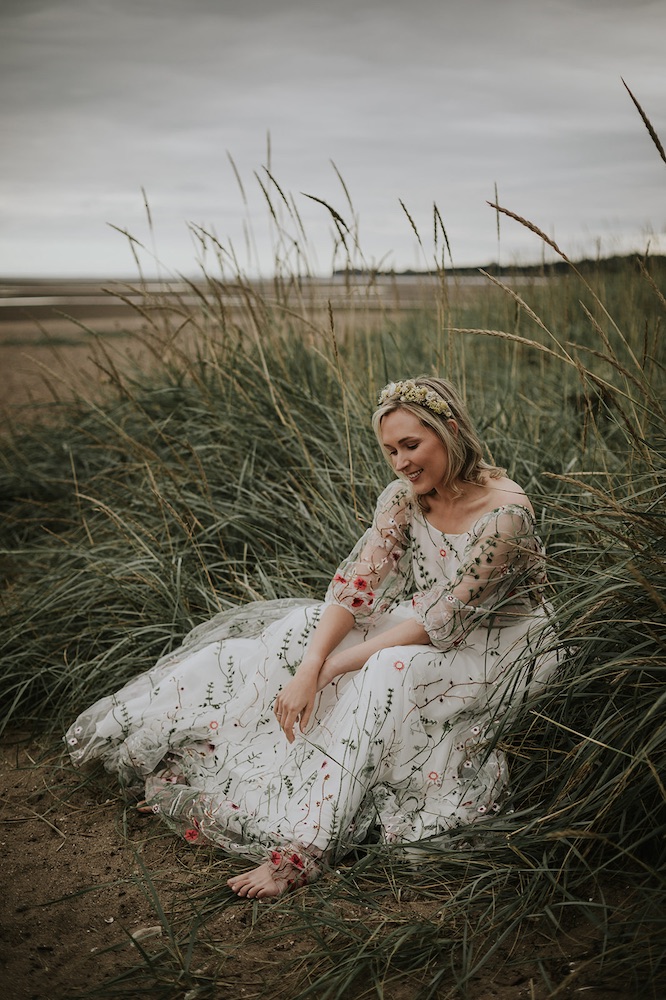 This bolero is a modern balloon sleeve style covered in wildflower pattern which blends into the A-line skirt to give an allover statement lace bridal look. A wedding dress for the bride who wants some drama, this full ballgown silhouette makes an impact, balanced with a unique Boho twist.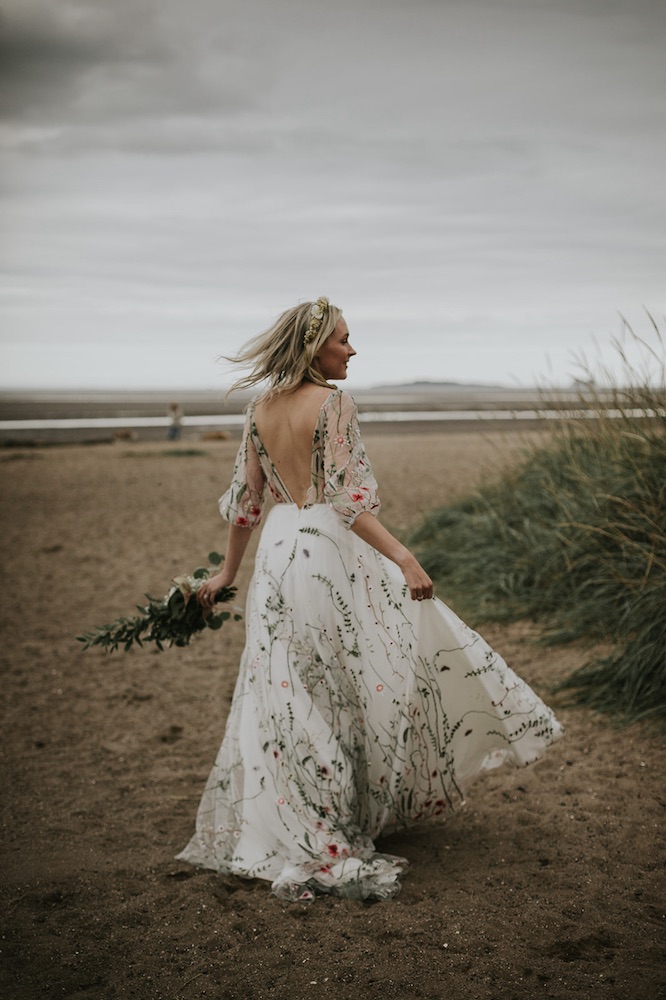 For the laid-back bride who wants a non-traditional wedding dress, the Grace dress is a must-try! This colourful bridal dress is inspired by 2022 bridal trends of expressing your individuality through colour and prints. With a soft A-line silhouette, floaty sheer sleeves and the entwined foliage design this romantic wedding dress will give you that Boho fairytale feel on your wedding day.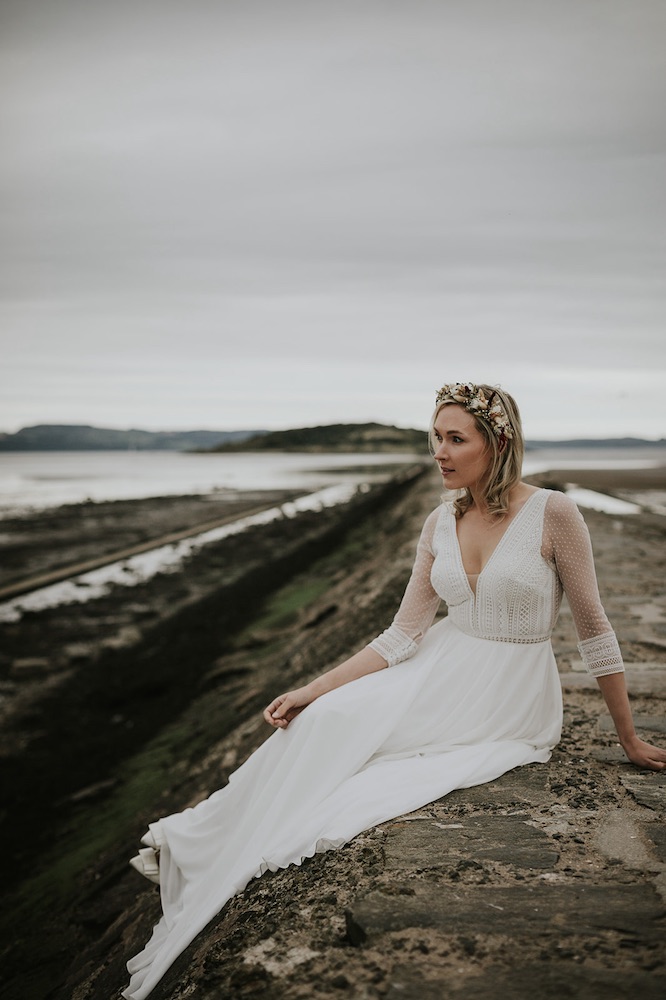 Next up, the Katie design brings you a wedding dress which is soft and sophisticated; this bridal gown will sweep you off your feet. The bodice is made of bold crochet lace combined with the most delicate polka dot tulle to create gorgeous contrast, and we promise you, your guests will do nothing but compliment this unique design! The draped chiffon skirt is dreamy and elegant and allows you to move effortlessly. Ideal for woodland weddings and rustic elopements.
All of these amazing Oscar Lili wedding dresses are available to try on at our Edinburgh bridal shop. We hope you Edinburgh brides love these gowns as much as we do, and if you think one could be your dream dress then book you visit now via info@lanovia.co.uk.