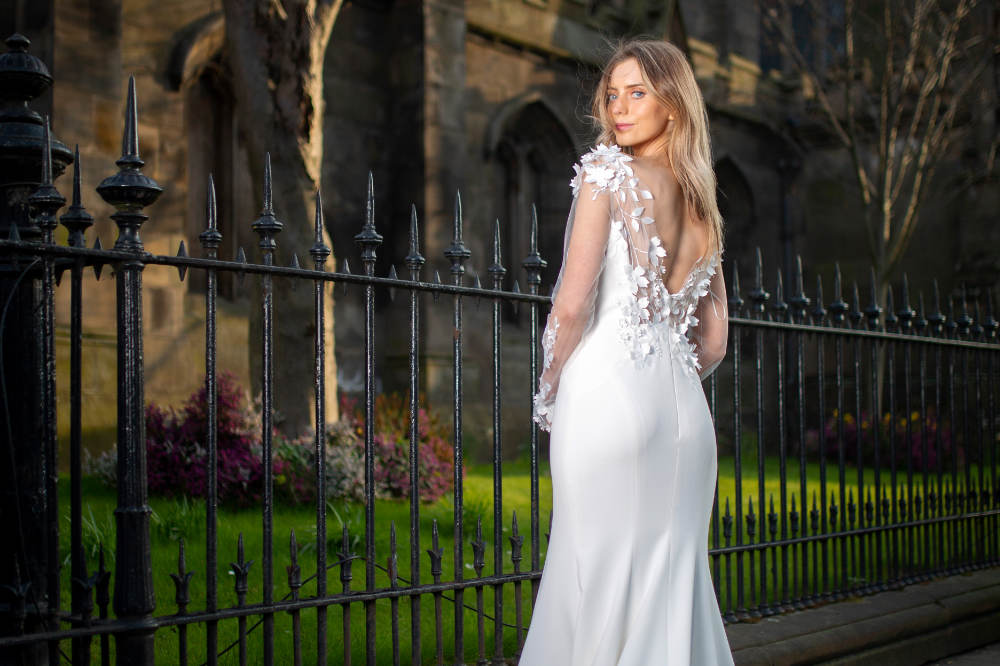 Spring is on our doorstep, and flower detailing has become one of our biggest wedding inspirations for 2022/2023 bridal looks. At La Novia Edinburgh, we strive to create exclusive bridal designs, so we hope you love our bespoke Nina wedding gown as much as we do!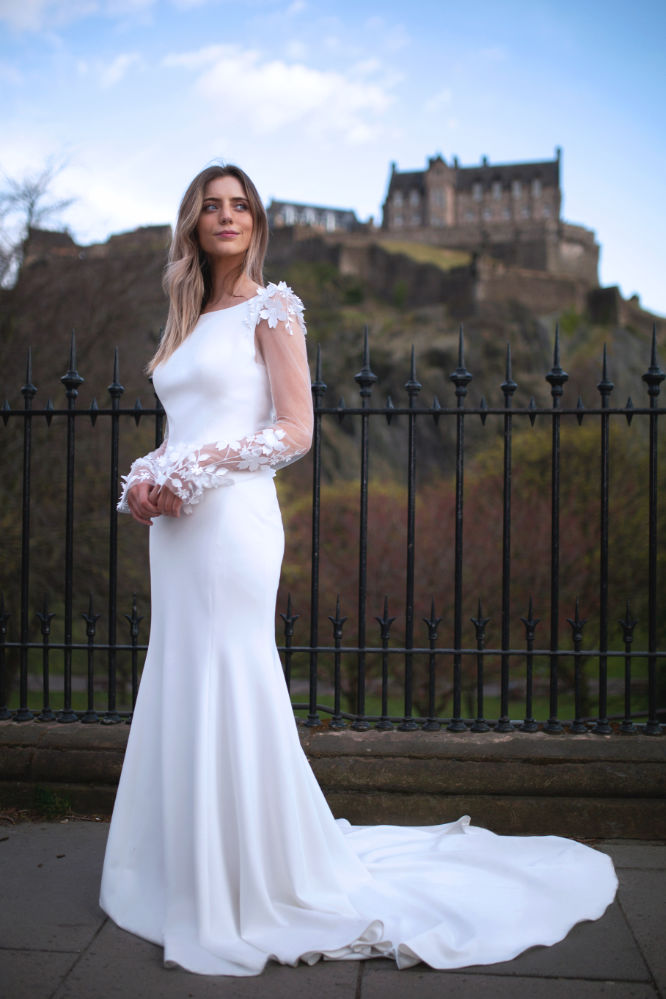 Our gorgeous Nina features exquisite, utterly unique long- sleeves which will never make you underestimate the power of a sleeve look again! The sheer material scattered with 3D lace flowers creates such a chic, modern look which is perfect for the fashion-forward bride. The opulent floral details bring a touch of drama to the understated shape of the wedding gown. This floral extravaganza is carried onto the sheer V back of the gown, adding a sexy and surprising touch to this wedding dress.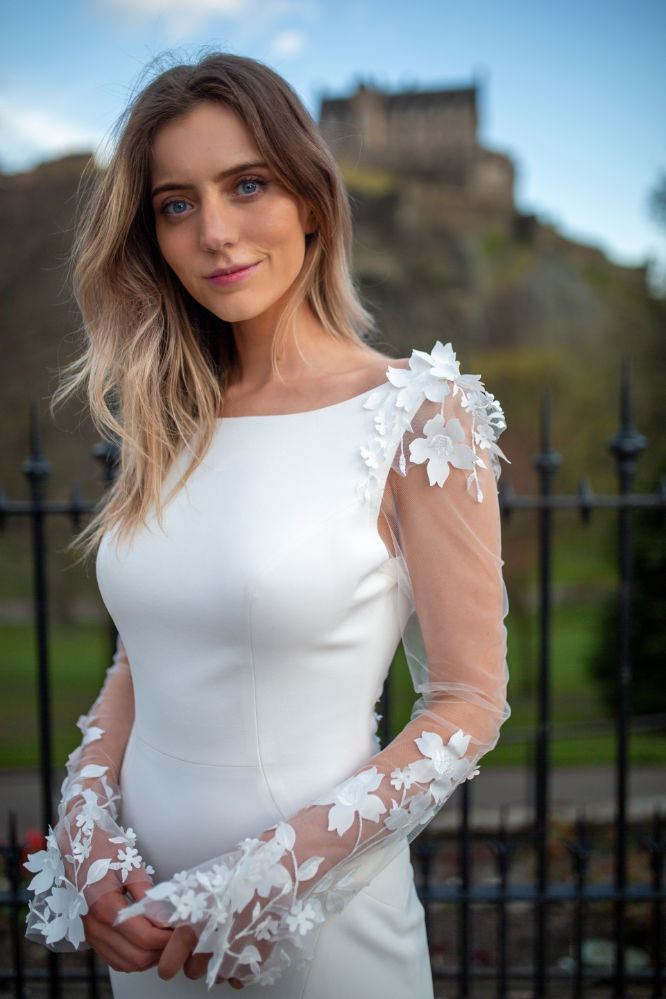 The Nina wedding dress has a modern, column silhouette made from a luxurious double crepe material which drapes beautifully around the body. The seam details in the dress create shaping lines which are extremely flattering.
As always, our couture wedding gowns are made from the highest quality fabrics, meaning that they don't just look fabulous, but feel gentle and comfortable against the skin. More so, having a made-to measure wedding dress ensures minimal material waste, meaning you are also doing your bit in helping us make the bridal industry more sustainable. The unique Nina wedding gown is finished off with a classic long train, to match the drama of the elegant long bridal sleeves.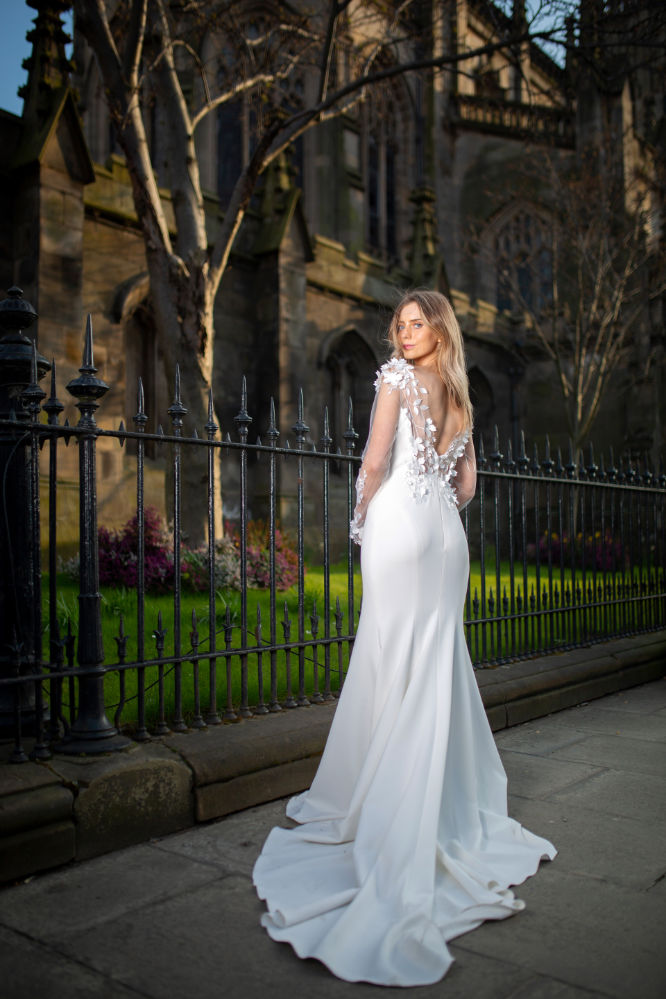 At La Novia bridal boutique, we stock a dazzling variety of both traditional and contemporary designer wedding dresses, bridal accessories and couture bridal veils. The Nina dress is one -among many- of our latest collection waiting to be tried on!