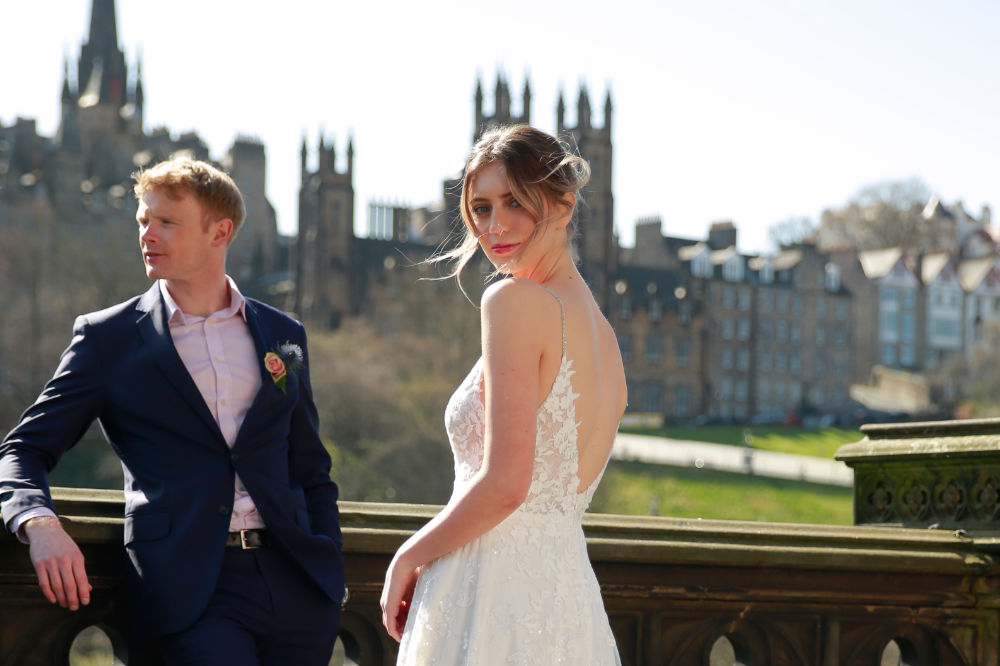 The Liliana Dabic Harmony
This week the The La Novia Edinburgh team have picked one of our gorgeous bespoke gowns to show off to future brides. We stock a huge variety of show-stopper dresses, ideal for any bride, and all designed from scratch by Liliana Dabic- our in-house designer. Our ethos is to create couture bridal wear using high quality materials, whilst being environmentally aware and tailoring to all types of budget, sizes and style.
As we are in peak summer (despite the lack of sunshine), let's take a look at the Harmony wedding dress, perfect for summer/early autumn golden hour. With this said, the glimmer and sparkle also make it a perfect dress for a Christmas wedding.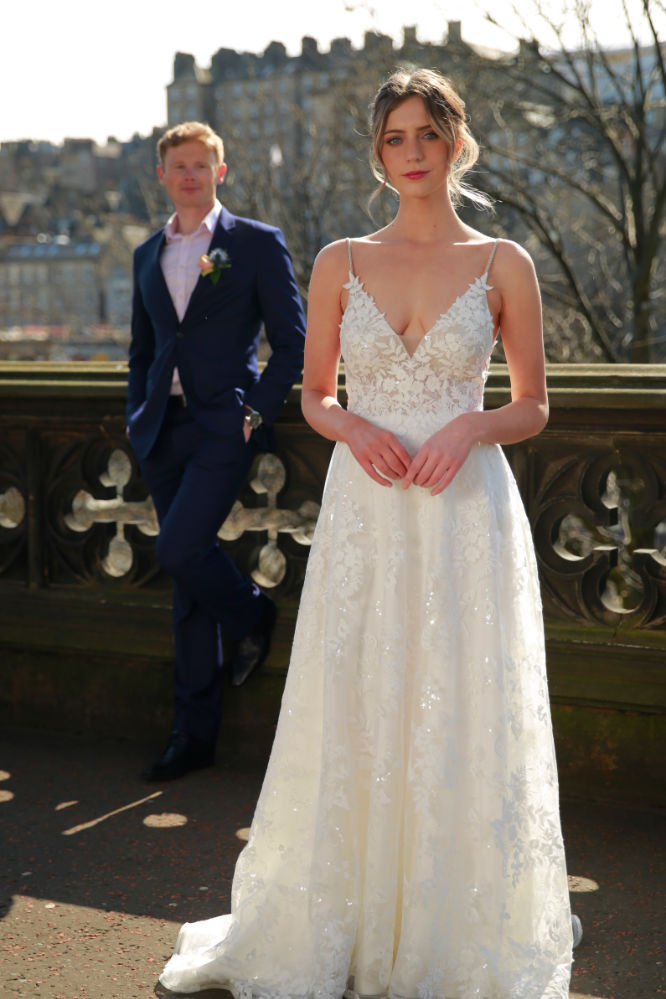 The top of the Harmony dress is all about the V neckline and open back, an extremely flattering look which adds a hint of sexinnes to a traditional A-line shaped dress. The pattern and embroidered detail scattered all over the dress is short of mesmerising- floral and leaf patterns intertwine over a sheer bodice bringing texture and movement to the dress. The sparkle doesn't end there, the dainty spaghetti straps are made from silver crystals which will catch the light all day long.
A voluminous, sparkly skirt finishes off the Harmony look perfectly, the material used means the skirt will keep its shape throughout the day with minimal fluffing up effort.The gorgeous train can also be hooked up with an invisible fastener if you want extra leg room for your evening party!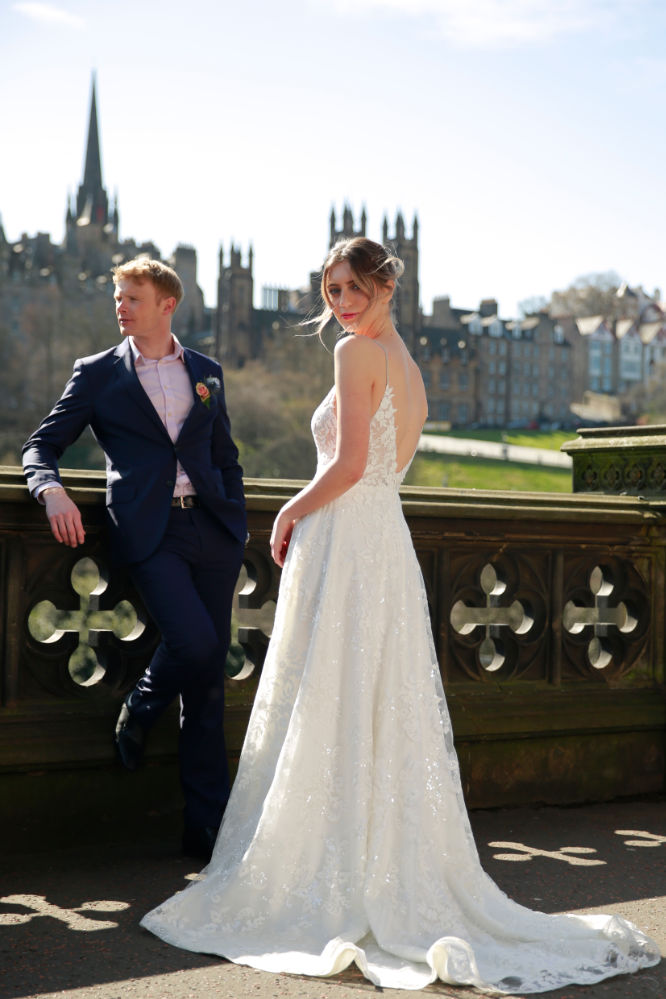 This bespoke service means that if for example a V neckline was not for you, or you loved the gown but wanted full-length sleeves, this could be done! We love getting creative with our brides, additionally, as mentioned at the beginning of this blog, this bespoke option eliminates excess inventory, as we use the exact materials needed for you, sourcing locally and sustainably where possible! Any excess material will then be used for us to create other designs and accessories.
We hope the Harmony dress inspires you to explore the potential of bespoke dress design - the La Novia team excitedly awaits our new brides to be!