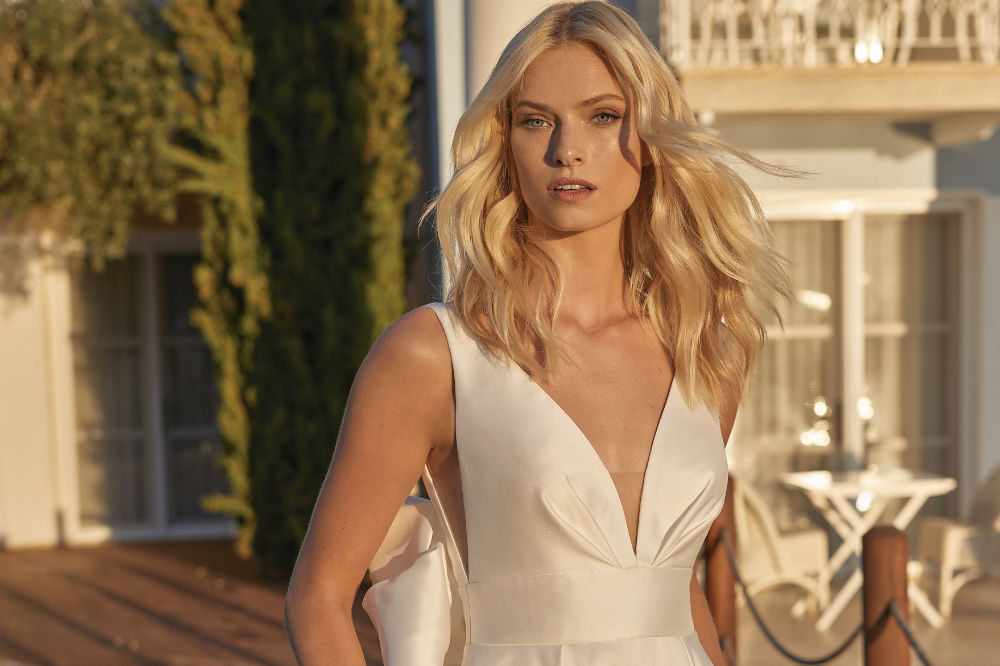 Discover the magic of Modeca bridal wear at La Novia, Edinburgh!
As well as our own couture wedding dresses, we now stock the Dutch ready-wear bridal collection- Modeca. Having been established now for over 70 years, Modeca offers luxury bridal styles for every bride to be. The bridal company started as a little shop in The Netherlands, which sold lace and buttons, and has now become one of the finest designers in the bridal industry.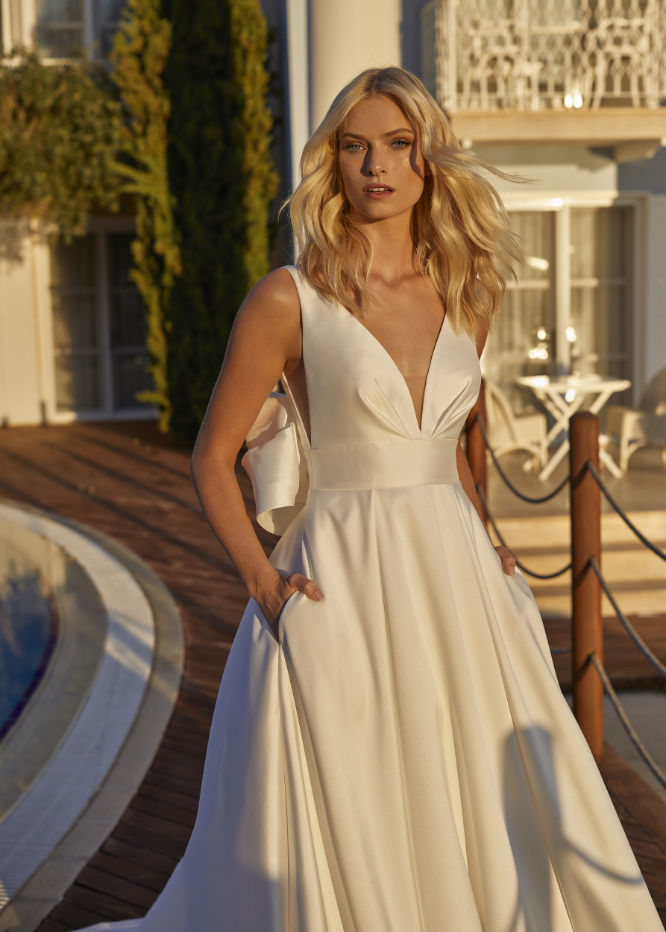 At La Novia bridal boutique, we stock a variety of Modeca looks, all ready to sweep you off your feet. Firstly, we would love to introduce you to the 'Nadieh' wedding gown. An instant classic with a modern, regal feel. A statement ballgown, which looks and feels luxurious and romantic. The Nadieh wedding dress is made from a Mikado fabric which gives the gown its silky, shiny texture, as well as keeping the dress in such a full and statement A-line shape. The bodice features an incredible V- neckline and a wide waistband- this will draw your natural waist in and break up the bodice and skirt of the dress. The open back is gorgeous and acts as a mirror effect to the front- giving a balanced look to the dress.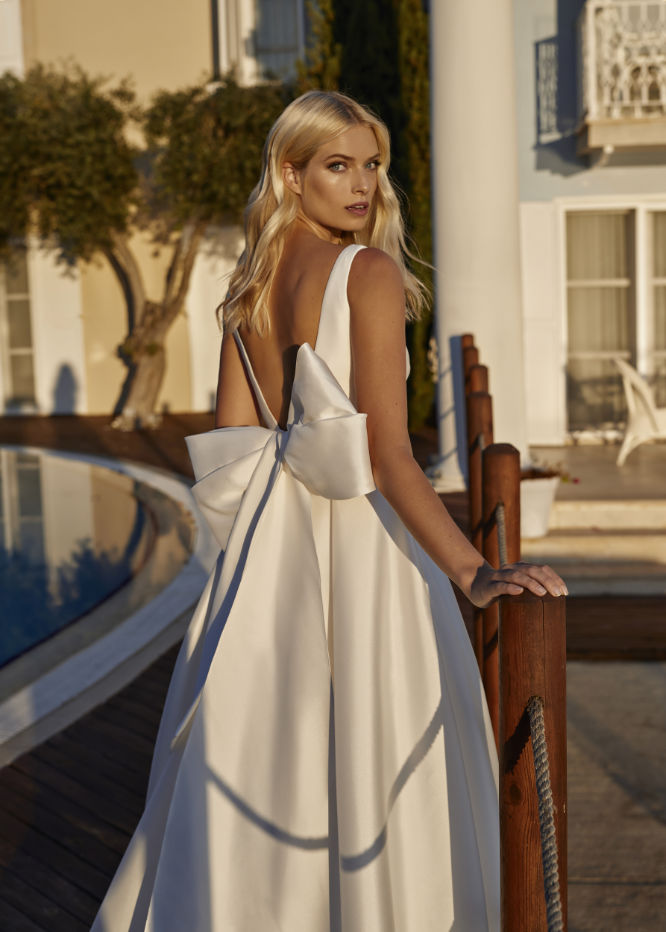 The ballgown skirt is phenomenal and thanks to the structured Mikado fabric, and an integrated underskirt, it will not lose volume or movement throughout your day. The final dramatic touch of the Nadieh gown comes in the form of a big stand out detachable bow- it's the one day where nothing is too much! However, if this detail is not for you, the wedding dress is also available without the bow.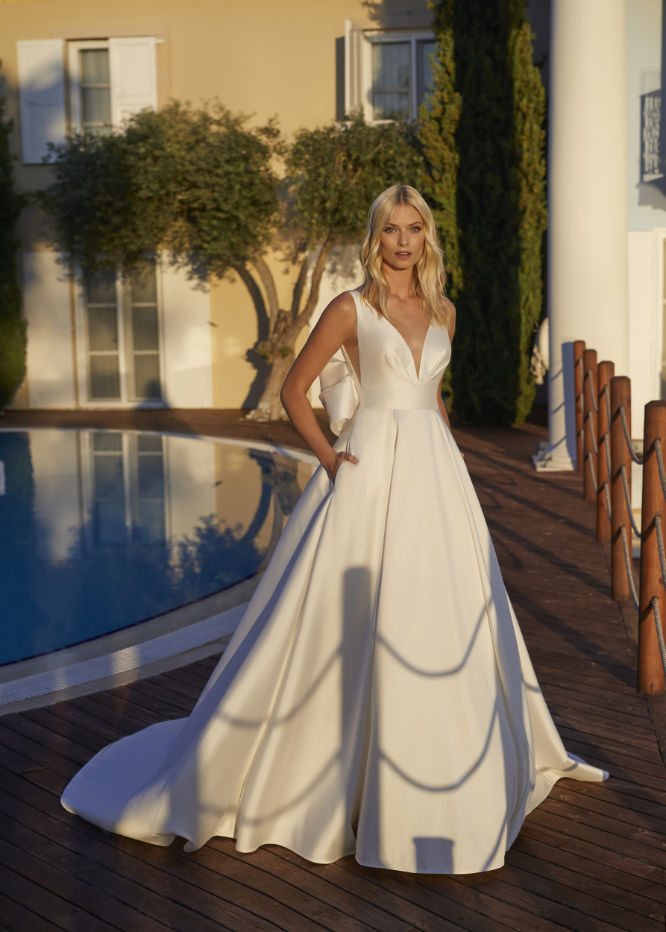 Finally, the chicest and most modern detail is completed with hidden pockets. The La Novia bridal team love this extra detail- practical and super fashion-forward. If you have been inspired by the Nadieh dress, then you will absolutely love the rest of the Modeca collection! As well as a full Modeca dress range, our bridal studio Edinburgh also has a whole variety of bespoke bridal pieces, as well as other designer wedding dresses waiting to be tried on!