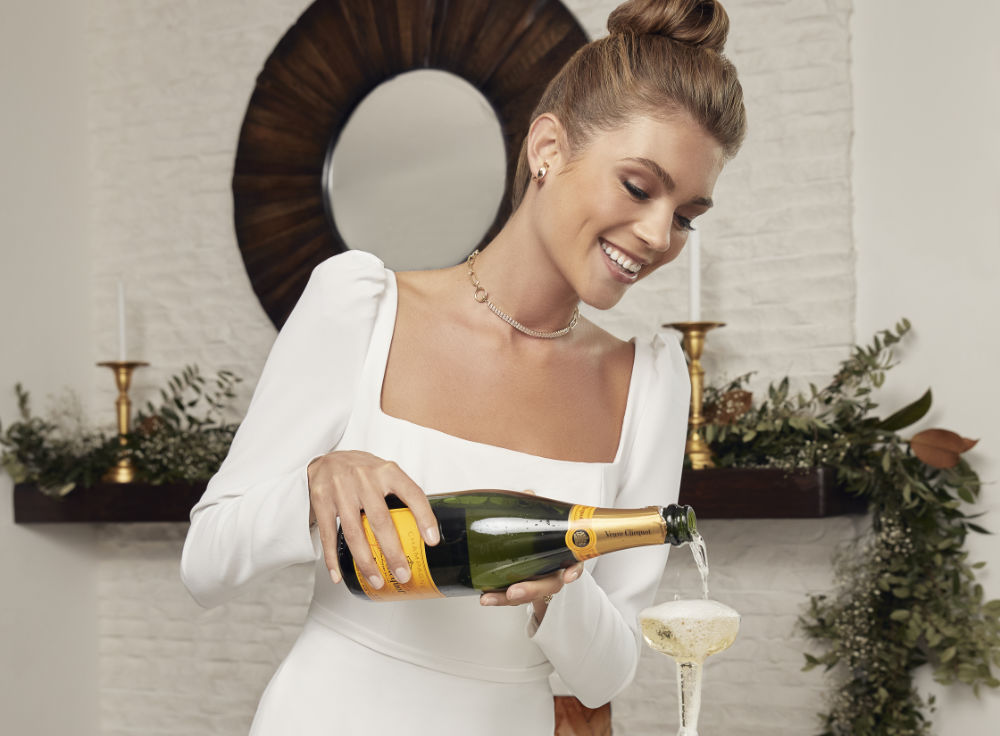 At La Novia Edinburgh we have some exciting new news to share! We are delighted to soon be stocking the new bridal designer- Casablanca.
Casablanca Bridal was established in 1997, and can be found all over the globe! Casablanca prides itself in designing wedding gowns that are unique, of luxury quality and affordable. The aim being that every bride-to-be finds a gown to suit their wedding day!
As La Novia bridal boutique impatiently waits for this latest designer drop, enjoy a sneak peak at what gorgeous gowns you can look forward to trying on...
Charlene
Classic and elegant with a 'leggy' twist. The clean cut, fishtail shape of Charlene gives this understated wedding dress its undeniable wow factor. The square neckline and voluminous puff shoulder long sleeves bring a regal feel to the gown, this is perfectly balanced out with the deep V-back which adds that touch of fun!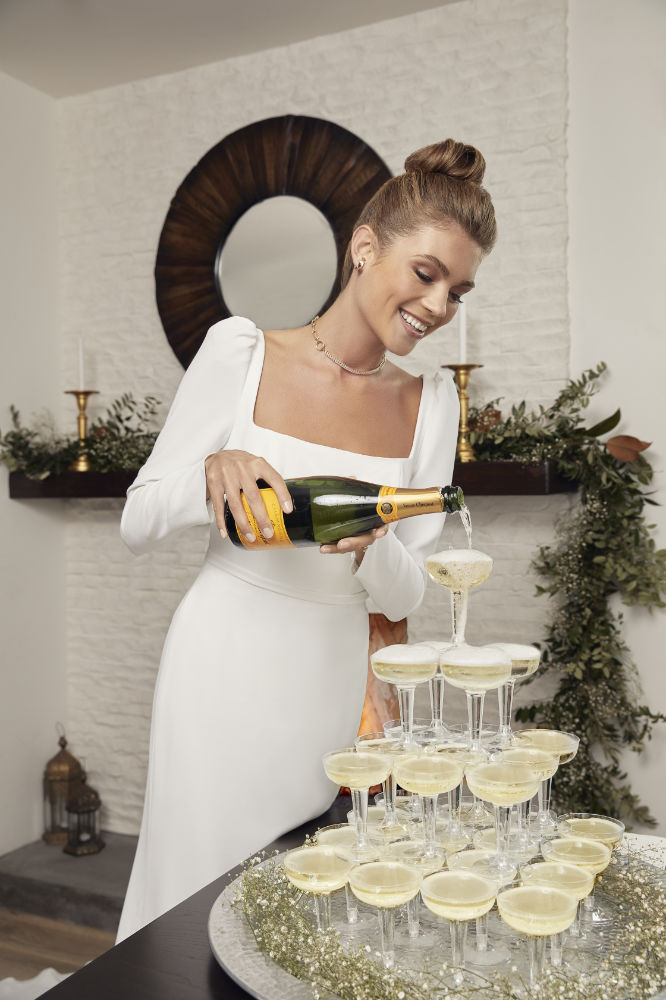 The impressive row of satin buttons cascading all down the back, and the 72inch train are the magical final touches!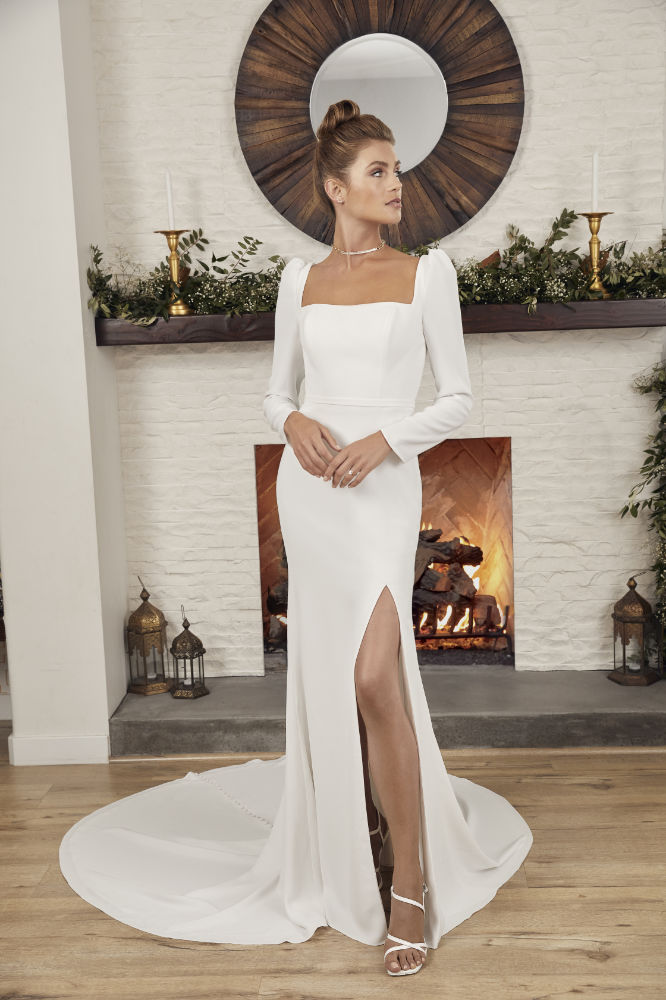 Portia
The Portia wedding dress is as individual as her name! A fishtail, fit and flare shape made in a satin, super comfortable material which will feel as good as it looks.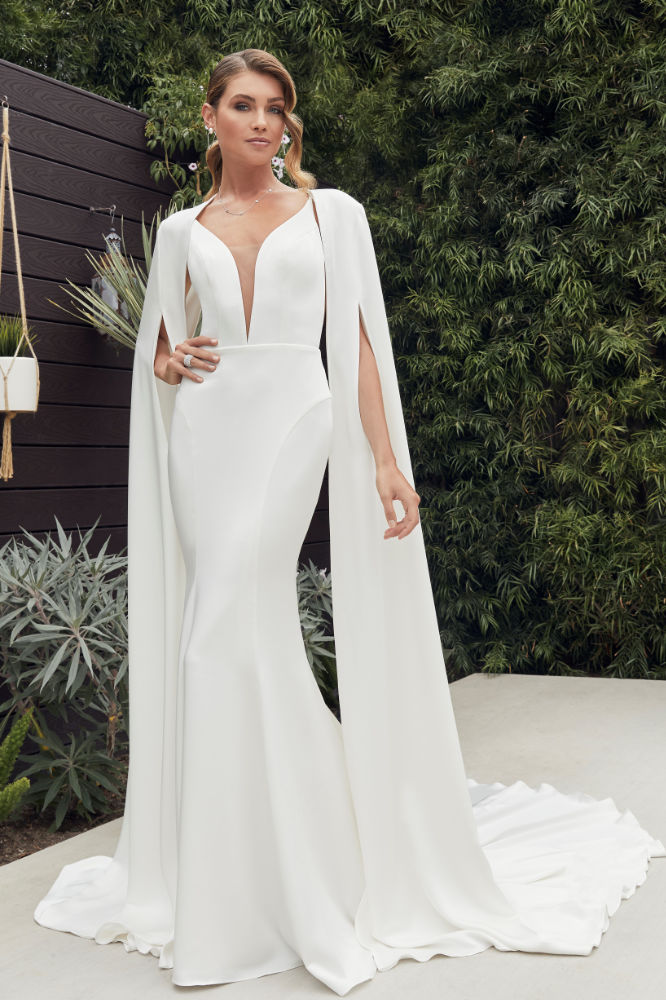 A plunge V neckline and back will always be a showstopper look, and perfect for weddings taking place in the warmer months or countries!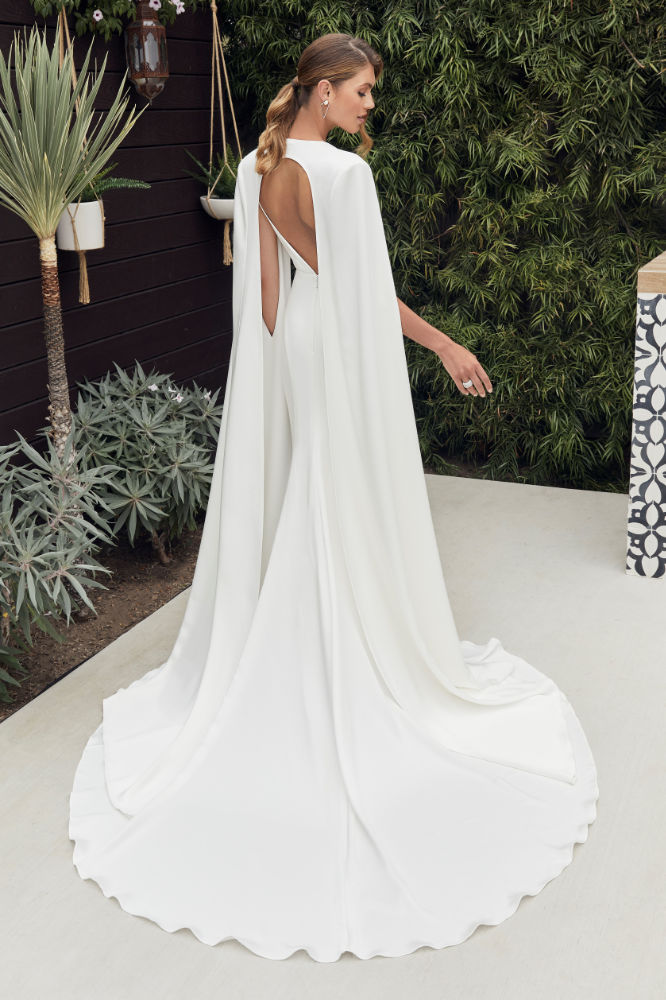 In terms of accessorising, the world is your oyster with the Portia gown, you can even have a matching cape! If this is not for you, we have a variety of couture bridal veils, as well as other glorious bridal accessories.
Lauren
Brides searching for drama extravaganza- add the Lauren wedding dress to your 'must try' list! Floral Appliques, 3D lace, sequence detail, the list goes on…This Casablanca gown manages to tick off all the traditional bridal boxes, whilst also being stylish and contemporary.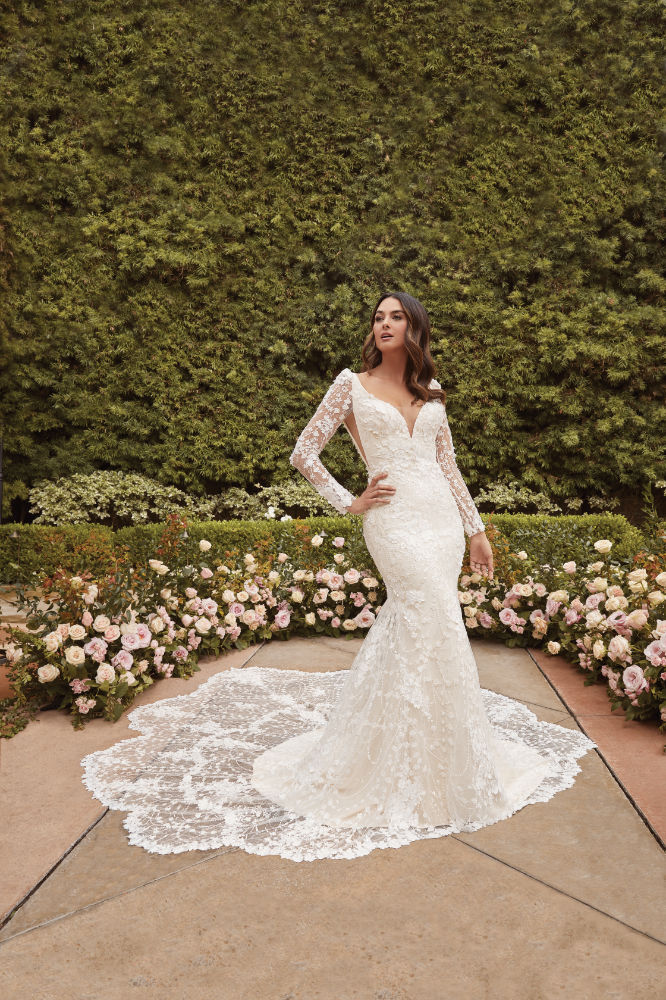 The heavily embellished material is balanced out with the V front, cut out sides and low back, the sheer floral beaded sleeves also bring that floaty, fun feel to this statement gown.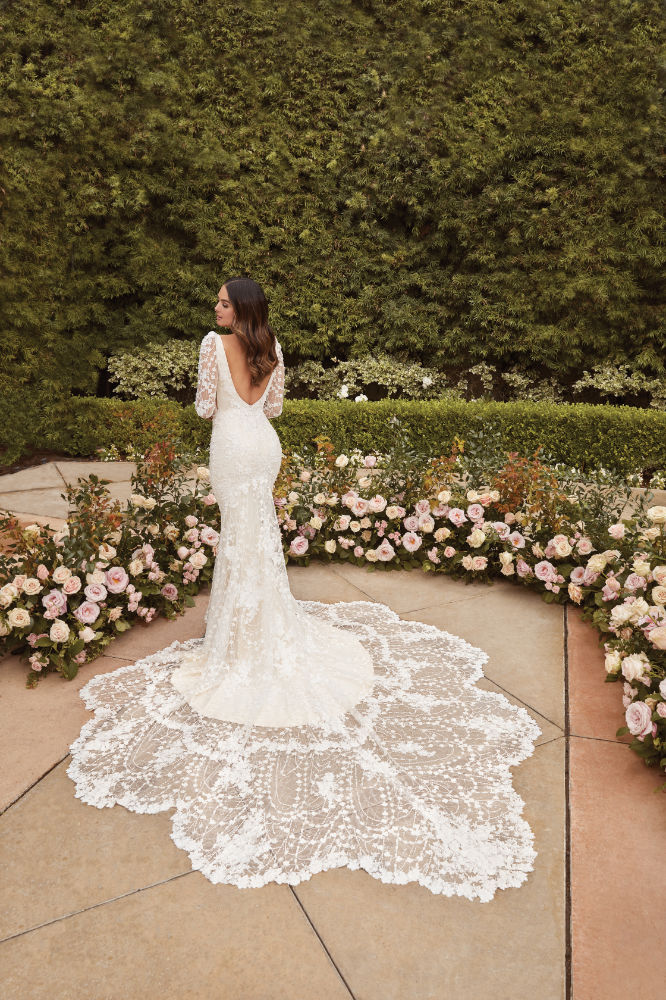 The magical final touch lies in the 108 inch scalloped layered lace train- wow!
The Casablanca bridal range will be hitting the La Novia Edinburgh rails from the end of April- we cannot wait to show you the full collection!