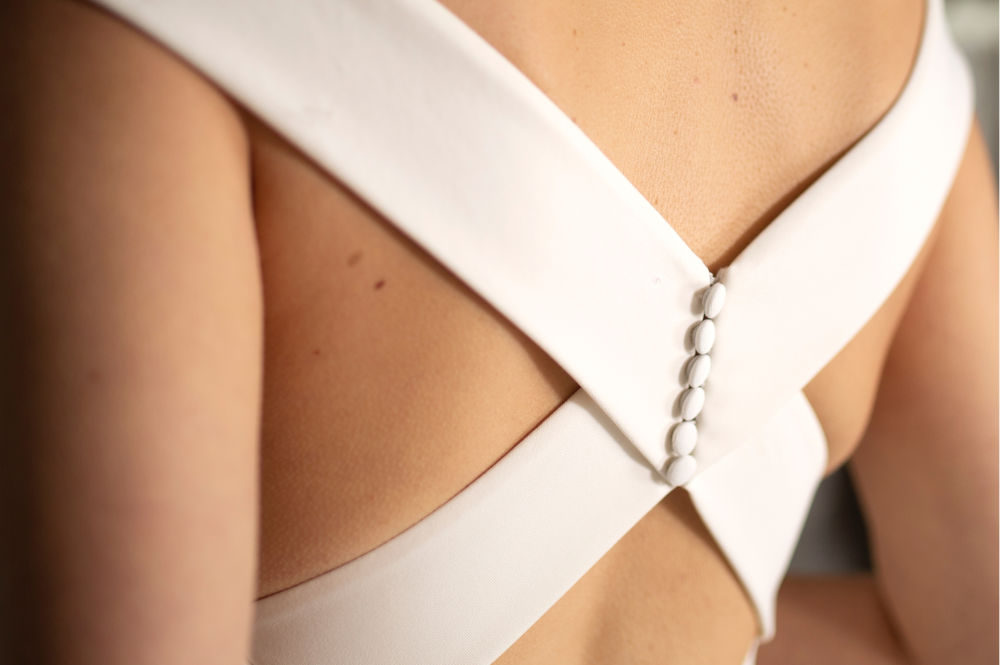 An Ode to the simple dress - Iris by Liliana Dabic
The famous expression 'sometimes less is more' perfectly encapsulates what the Liliana Dabic Iris Dress is all about.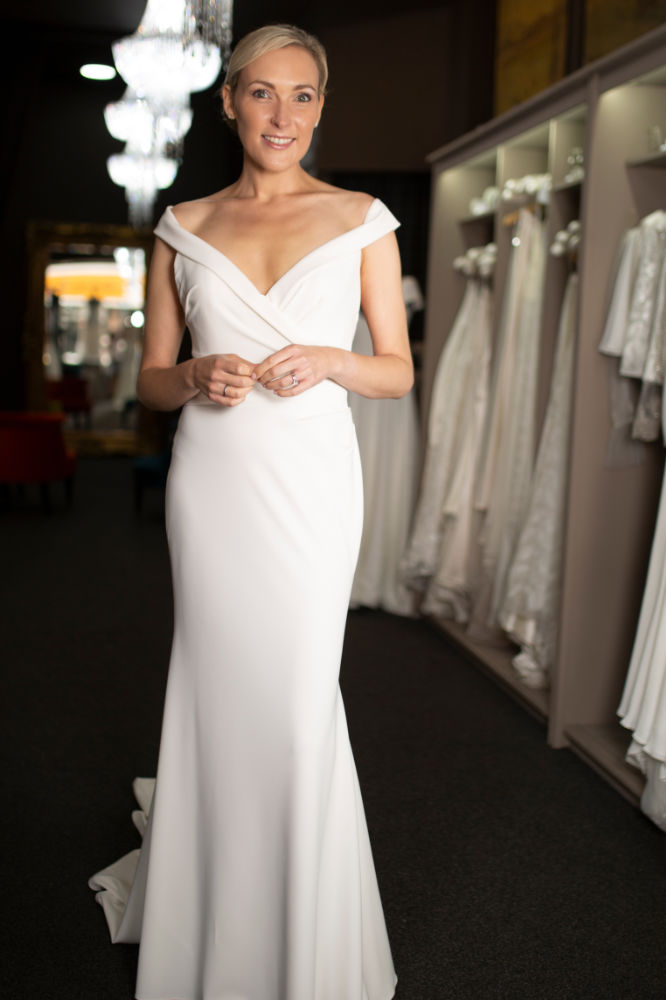 The Iris wedding dress presents ultimate bridal luxury. Iris is sophisticated, chic and distinctive all at once. One of the keys to luxury lies in the material and fabrics of a wedding gown, as Iris is part of our couture bridal wear collection, the highest quality is always guaranteed. Iris is made in a beautiful double crepe material which not only looks opulent, but feels luxurious against the skin.
Another of the keys to luxury is the shape and cut of a gown. This fit and flare Iris wedding dress will be curated to your exact measurements- a dressmaking service which means that every section of the gown will be made solely to fit you. Having bespoke tailoring is a magically unique experience, what could be more special than having this for your wedding day!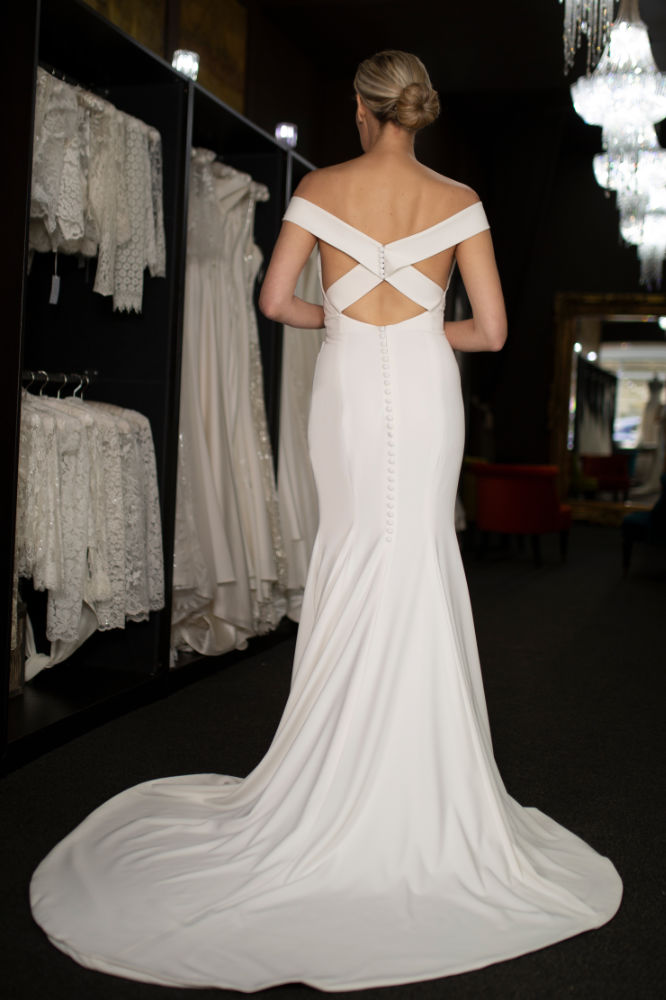 The glamorous, vintage look of the gown is created by the slight off-shoulder neckline and ruching detail around the bodice and waistline. This elegant open V neckline is hugely flattering, elegantly revealing your collar bones and elongating your neck. The ivory tone of the material also creates that vintage feel, and brings a warm glow to all skin tones.
The Iris dress has a surprise at every turn-all eyes will be drawn to the exquisite back, which has a one-of-a-kind cross over fastening. The delicate satin buttons also add that extra detail, you have the option to have satin buttons running all the way down the dress for extra drama.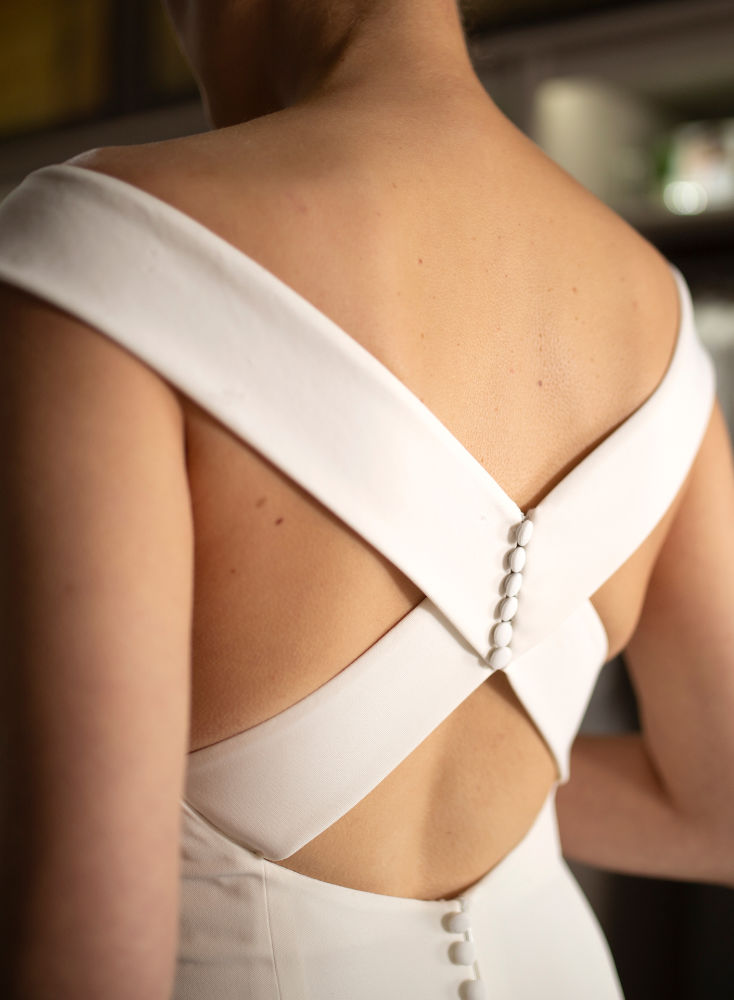 Whether you are seeking bridal simplicity, intricate detailing or tradition, Liliana Dabic bridal boutique will have something for you! Book your appointment now at 0131 556 3445 or at info@lanovia.co.uk.