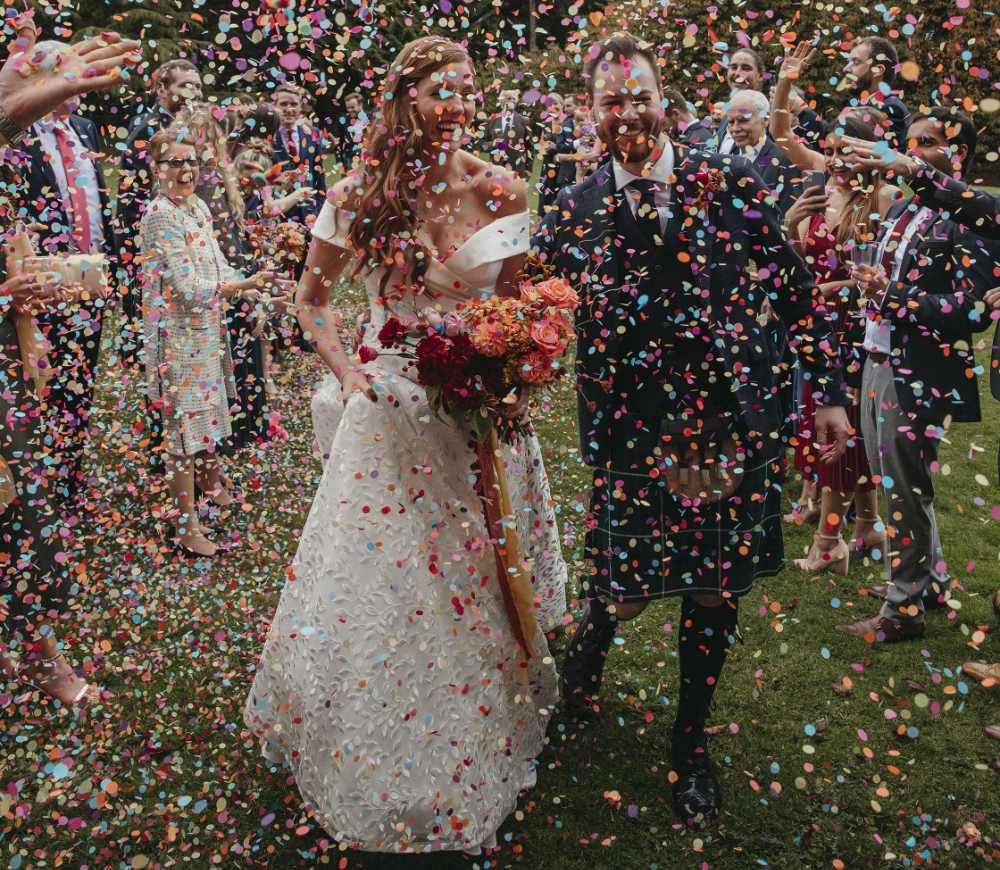 The Claire Dress Inspiration for your 2022 Bespoke Bridal Look
Hello to all of our brides to be!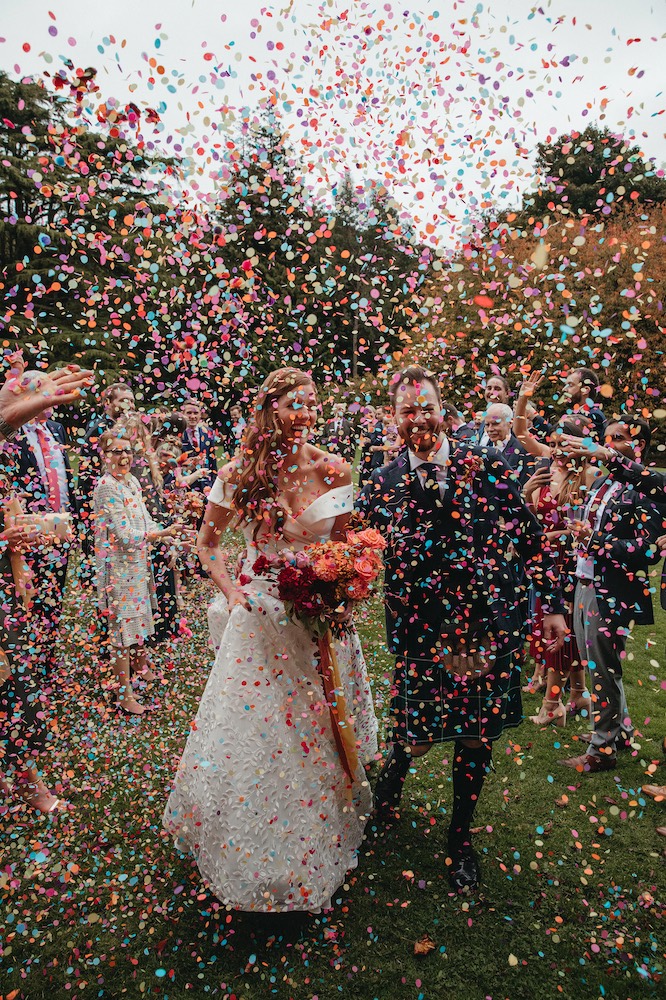 We are extremely excited to show you the latest wedding of the week- meet Claire (the bride and the dress)! This beautiful bespoke bridal gown was made from scratch especially for Claire, it was love at first sight, and has now become part of the collection in our La Novia Bridal Studio- thank you for the inspiration, Claire! Enjoy and get some wedding inspiration from these epic photos, we are huge fans of the autumnal colour theme: the confetti, the flowers, the lipstick- wow! There is nothing more rewarding for the La Novia team, than seeing our glowing brides on their big day. It makes us feel part of your bridal fairy tale, which started in our La Novia Bridal Boutique fitting rooms with: dress inspiration, ideas, and experimentation.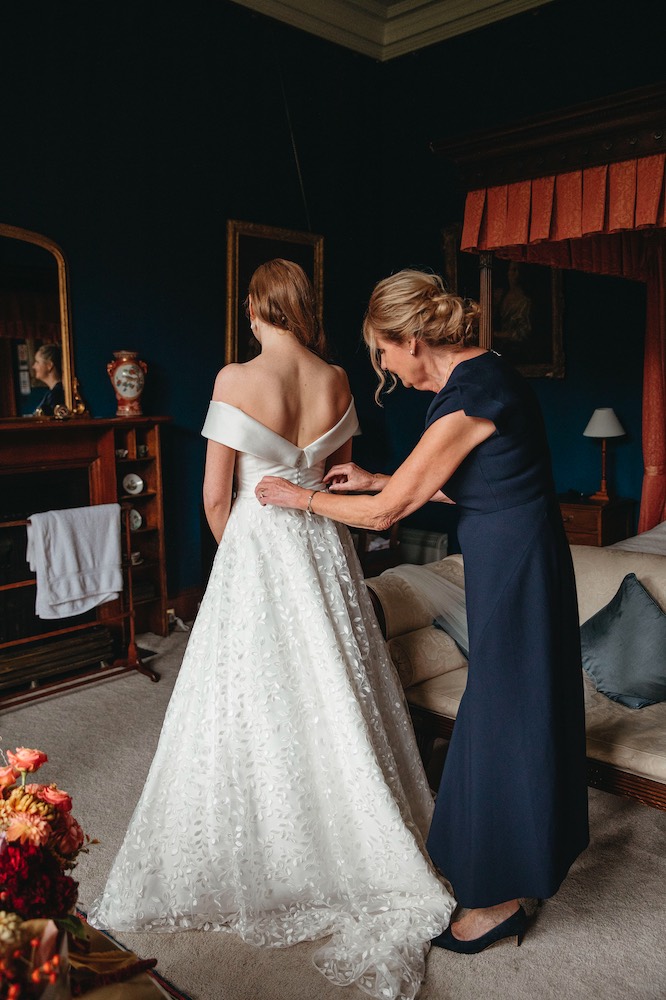 Now, let us indulge in the finer details of our new dress- 'Claire'. Starting at the top, with a bateau off the shoulder neckline elegantly revealing your collarbones, creating a timeless look, worn extensively by the iconic Audrey Hepburn and Princess Diana. The plunging bust adds a sexier touch to this classic neckline- with fitted cups stitched inside, ensuring that you feel secure all day without the need of a bra. The wrap around detail in the mid-section not only creates a stunning illusion, but acts as a belt itself, bringing in your waist without the need of extra accessories- how ideal!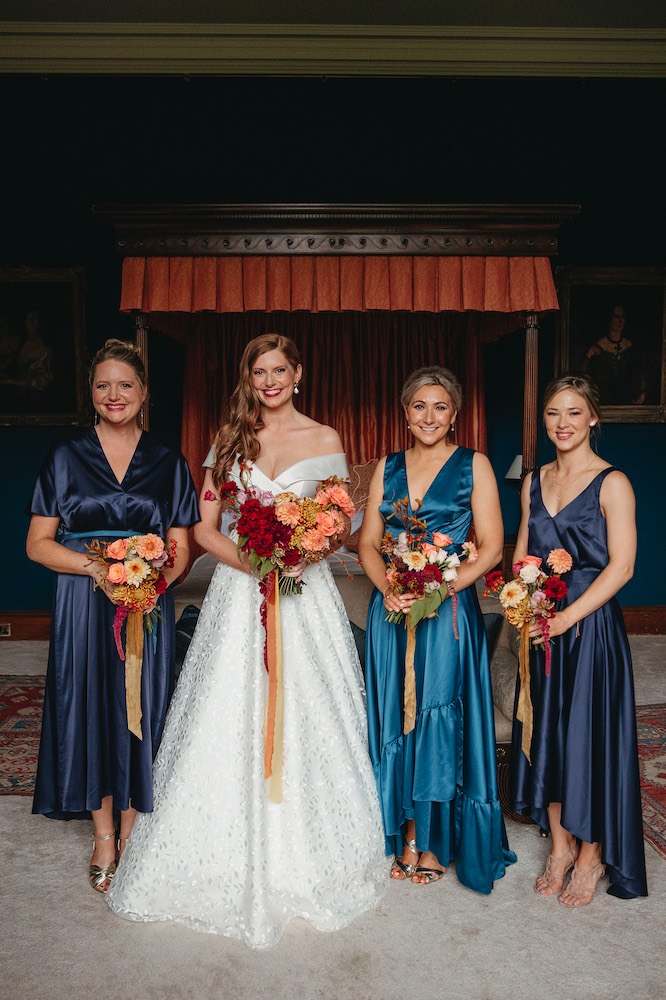 Moving down to the showstopper feature of this La Novia bridal dress- we have the delicately embroidered A-line shaped skirt. The graceful leaf detail woven around the skirt fits in perfectly with the floral, al fresco atmosphere of the wedding. This pattern offers a modern touch to traditional embroidery, whilst also feeling effortlessly classic. As all brides know, details are everything and that's why we adore the small satin buttons on the back of the dress, simple but impressive, if buttons are not for you, then a discrete zip finish will look just as good. Our 2022 wedding collection is all about bold, big looks and we're here for it!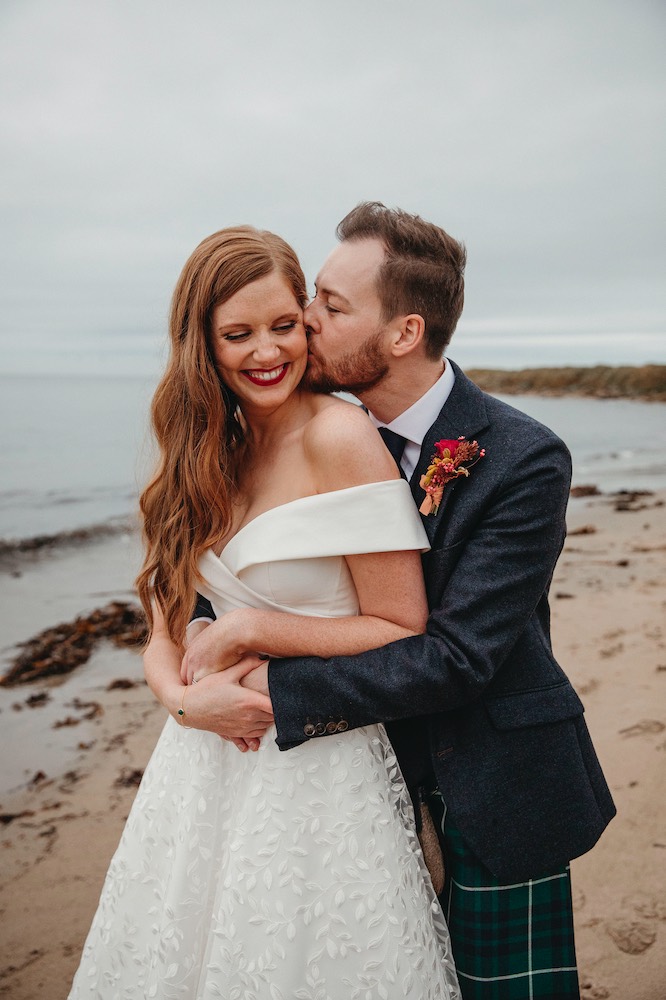 Getting a bespoke gown not only ensures that your dress will fit like a glove (you only have to look at how fantastic Claire looks). What's more, it allows you to become your own wedding designer, and we will be there every step of the way, helping you bring your bridal vision to life.  If you have a dress idea or simply want to try on our collection, call La Novia Bridal Studio Edinburgh on  [tel:+441315563445](+44 131 556 3445) or email us at info@lanovia.co.uk.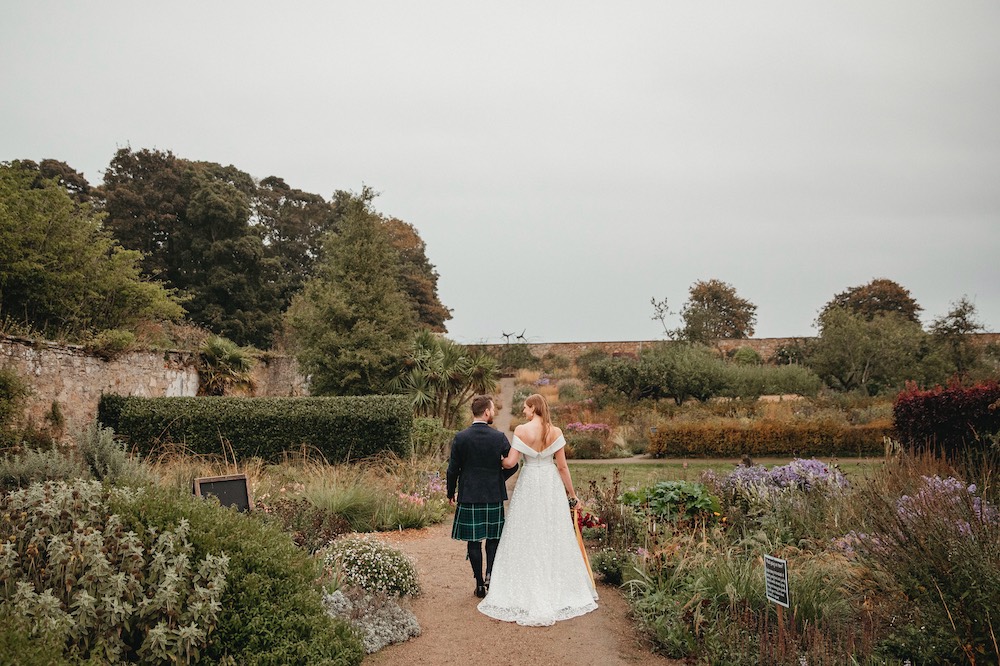 We look forward to meeting our brides to be, and best wishes to Claire in this next chapter of her life!